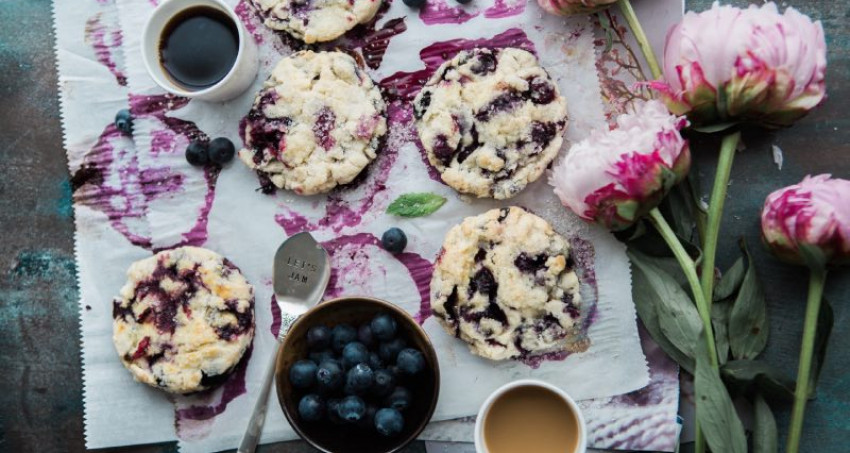 Brot Bakehouse School and Kitchen & Brotbakery
38 Meade Rd
Fairfax, VT 05454
Get Directions
Sun, Nov. 7, 2021 10:00 AM – 2:30 PM
France, Austria, Italy, and Germany are places where some of the most popular pastries come from, but how were they traditionally made and how did they change over time? In this class, you'll go back to the origins of many of the pastries we know and love today: croissants, brioche, streusel cakes, pies, scones, and more.
You'll look at pastry art techniques while working with original European recipes, but also learn about the (almost forgotten) art of baking with natural starter cultures and how to apply them in today's baking. At the same time, take a deep look at the fascinating history of European pastry making and taste your way across the continent.
You will take a deeper look at sourdough croissants from France, make an almost forgotten brioche version from Provence, and tackle the German butter cakes in its sourdough version, a traditonal treat for a Kaffee und Kuchen gathering.
Whether you are interested in baking with starter cultures, converting your favorite recipes from commercial yeast to sourdough or you just love baking classic European pastries - spend the day learning, baking, exploring, and tasting classic pastries with Brotbakery.
$140/person.
Heike Meyer is the owner and head bakeress at Brotbakery Vermont. She teaches sourdough classes - both for bread and pastries - at Brot Bakehouse School and Kitchen in Vermont, and as a guest teacher around the world. She trained at one of Germany's oldest biodynamic bakeries, at King Arthur School & Education Center, and the L'École Valrhona in France. She continues to work with master bakers and pastry chefs around the world to discover and learn. More information at www.brotbakery.com.
Related Places (1)