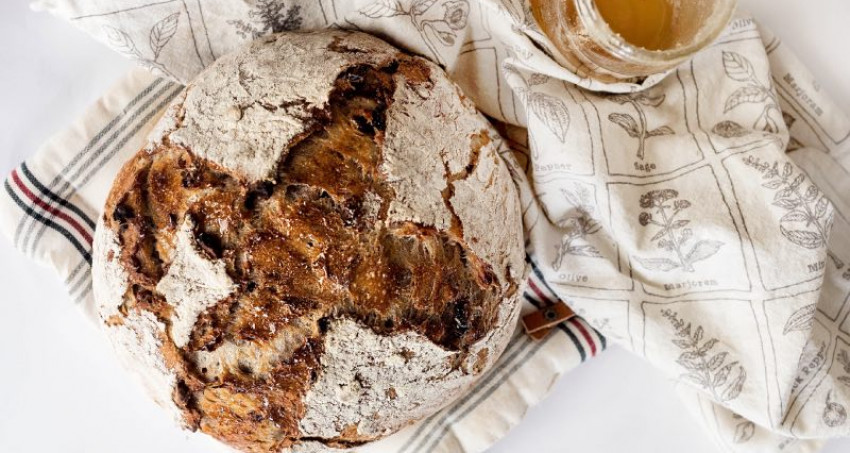 Brot Bakehouse School and Kitchen & Brotbakery
38 Meade Rd
Fairfax, VT 05454
Get Directions
Jul. 31 — Aug. 1, 2021 10:00 AM – 3:00 PM
From Brotbakery:
Baking bread with sourdough is different! Every professional and home baker who has worked with a live culture knows that rules don't seem to apply when it comes to baking bread with sourdough. Timing, temperature, types of flour used...they all play a major role here.
In this class we explore some of the centuries-old techniques that master bakers around the world have developed to work with sourdough before commercial yeast was used for bread making. We learn all about the origin & history of bread, plus different grains and their nutritional values, before tackling different ways of baking delicious sourdough breads made with heritage wheat, rye, spelt and more. And we are not limited to the "classic" sourdough culture here - there are many different types of cultures available for the baker and all of them can be started from scratch in your kitchen.
Special attention will be paid to different methods of fermenting and how to make and keep a bread culture. "Feeding" schedules and techniques to keep a culture vibrant are discussed and practised.We look at classic and new recipes to create a bread that we then bake in class, and you will not only gain a new understanding of working with natural starter cultures, but also expand your hands-on baking knowledge and your overall bread repertoire beyond the ordinary. Class includes recipe handout, presentation, hands-on instruction, a Q&A session and a sensory bread tasting.
Workshop Content
History of bread / basic overview of grains
Bread, Grain, Sourdough - myths and facts
Fundamentals of bread baking
Fundamentals of working with sourdough and other wild yeast starters
Materials and supplies needed for bread baking at home
Starting and maintaining a bread culture (aka sourdough)
Know your bread - Know your grain: Difference of working with wheat, spelt, rye and pseudo-grains
European recipes for wheat, spelt, rye, whole grain breads, sweet breads, cakes and flatbreads (Pizza)
Hands-on techniques: mixing, folding, shaping, scoring, baking
Discussion: Commercial yeast vs. sourdough
Working with a wood fired oven
Starter Culture to take home
Recipes and Info-Material
Online support after the workshop
Sensory bread tasting
Plenty of time for discussions and Q&A
Date:
Saturday, July 31 to Sunday, August 01, 2021
Time:
10 AM Saturday to 3 PM Sunday
Level:
All levels, a basic understanding of bread baking with sourdough is helpful.
min. 4, max. 8 participants
Location:
Brot Bakehouse School and Kitchen, 38 Meade Rd. Fairfax Vermont
Costs:
$295 per person
Instructor:
Heike Meyer (practicum) & Jens Meyer (theory)
Includes:
All materials, refreshments, bread tasting supper and lunch (day one & day two)
Related Places (1)