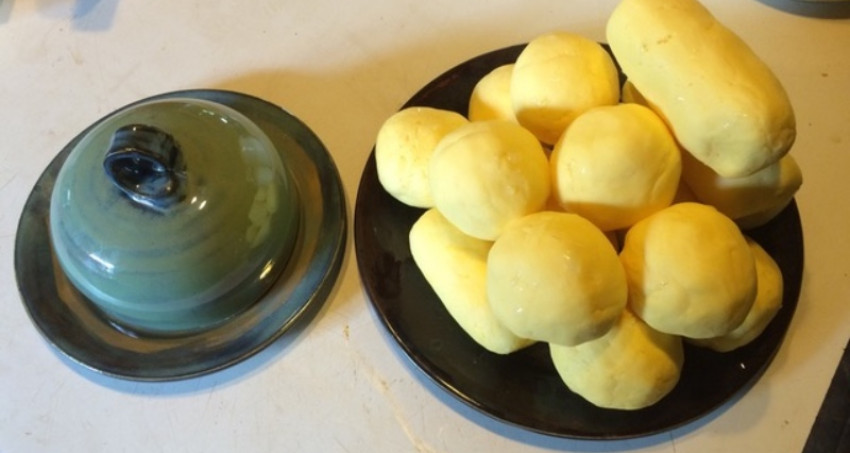 Earthwise Farm & Forest
341 McIntosh Hill Rd
Bethel, VT 05032
Get Directions
Sun, Aug. 8, 2021 1:00 PM – 4:30 PM
Learn how to make delicious butter, yogurt, ricotta cheese, and Fromage Blanc cheese from organic, grass-fed raw milk! The class is set up in the farmer's very own humble kitchen for hands-on learning, food tasting and discussions that can take the group all over the place...from the nutrient value of farm fresh milk and the joys of homestead farming, to having a family cow, buying local, and more. Class participants will make enough cheese and butter to bring some samples home. For your personal home creations, Earthwise will have some citric acid, butter muslin cloth, and yogurt and cheese cultures for sale. Lots of fresh organic raw milk will also be available so you can go home with all the ingredients to get started. There will be a handout for the class with directions for everything you'll make.
$45/person. Limited to 10 participants. Book here!
Note: The best way to get to the farm is either via Tatro Hill Rd in Randolph, or by way of Gilead Brook Rd in Bethel. Both roads can be found when traveling Route 12 (taking you from Randolph to Bethel). From these roads, GPS will work fine. Do NOT take Spooner Rd.
Earthwise Farm & Forest is a certified organic, draft-animal powered homestad farm, incorporating biodynamic, regenerative, and ecological practices & principles. They produce and market grass-fed meat and milk products, maple syrup, vegetables, herbs & flowers. Earthwise also offers classes throughout the year focusing on practical farming skills, along with spiritually-minded approaches to connecting to oneself and the land. They have been certified organic since 2011, but managing the farm organically since its inception in 2000.