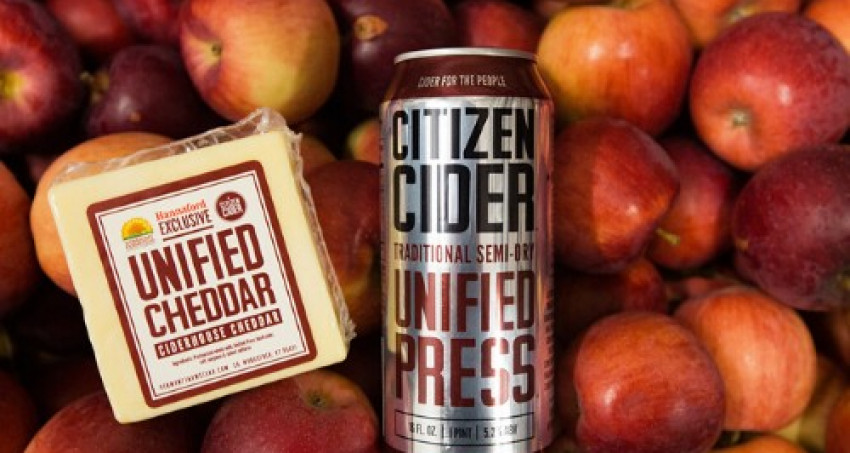 Thu, Apr. 15, 2021 06:30 — 08:00
Join Citizen Cider as they explore the world of cider and cheese with their friends from Vermont Farmstead Cheese Co. They've teamed up to pair their core products of Unified Press, The Dirty Mayor, The Lake Hopper and, Wit's up with some delicious cheeses.

This $50 package includes:
Four cans of Citizen Cider, four 3.5 ounce cheese blocks, pairing notes, and some special swag from Citizen Cider.

Tickets won't last long, so order now!