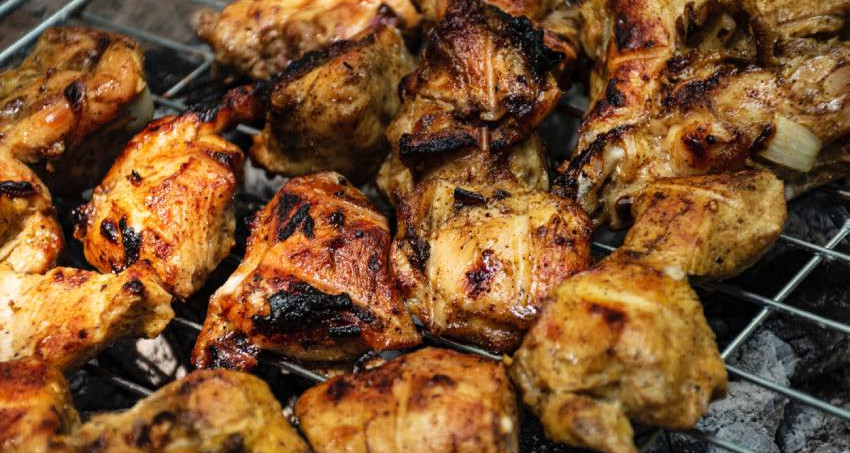 Join Master Meat Crafter and Director of Meat Processing at Maple Wind Farm, Tyler Cook, for an informative, hands-on 2 hour class to get the skills and confidence to prepare a whole chicken in cuts ready for the grill for Labor Day (September 6th this year)!
Learn:
Parting out a whole chicken

Specialty cuts like airline breasts and drumstick lollipops

How to truss a whole bird

How to Spatchcock a chicken for the grill

Some great recipes for marinades
Leave with:
New skills

A whole chicken cut up by YOU!

A packet of recipes

Option to buy a butcher starter pack (knife and meat thermometer- $25)

Option to take home a cooked rotisserie chicken for dinner- $20)
Cost: $65 (includes parted bird to take home and recipes)
Any additional chicken purchased on the day of the event will be 15% off to participants.
Two dates being offered:
Tuesday, August 10th: 5:00pm - 7:00pm *Vermont Open Farm Week
Saturday, August, 28th: 1:00pm - 3:00pm
Each class is limited to 6 participants. Sign up by emailing Beth at [email protected]
More workshops are in the works for fall and winter - stay tuned!
Maple Wind Farm is a pasture-based, diversified livestock operation located in Richmond, VT. They produce the highest quality grass-fed and finished beef, pasture raised pork, chickens, turkey, and eggs. Maple Wind is committed to products that regenerate our precious soil and water resources. They have a small USDA processing facility on site.
Related Events (1)