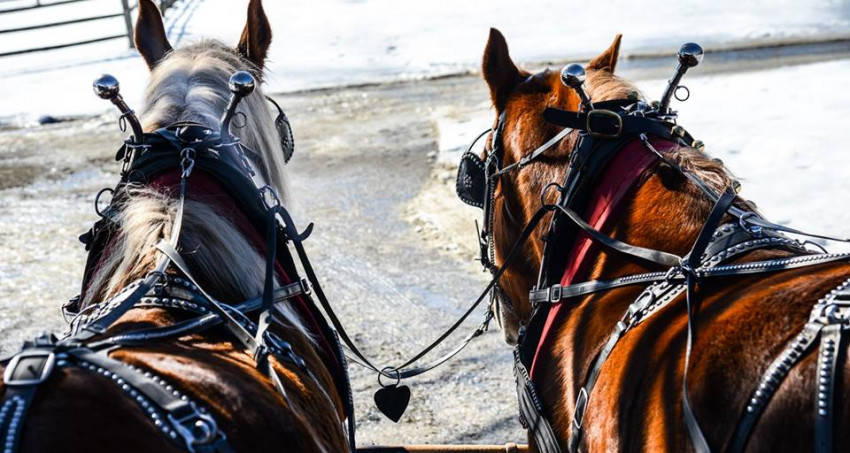 Billings Farm & Museum
69 Old River Rd
Woodstock, VT 05091
Get Directions
Sun, May. 9, 2021 10:00 — 05:00
Billings Farm's Draft Animal Day takes place on Sunday, May 9. Happy Mother's Day! Mothers receive FREE admission!
Learn all about the powerful draft horses, working steers, and oxen that farmers have traditionally used on the farm. See plowing demonstrations and try a hand plow pulled by horses.
Timed events include:
Harness Demonstrations: 10:30am and 1:00pm
Plowing Demonstration: 11:15am
Try Hand Plowing with a Draft Horse Team: 1:30pm
The Trail Break Taps & Tacos food truck will be serving a variety of tacos, quesadillas, street corn, chips and salsa, plus a beer garden and refreshing non-alcoholic options from 11:00am - 4:00pm.
Sample Shoofly Pie and Switchel in the Learning Kitchen from 11:00am - 4:00pm.
The Dairy Bar will be serving ice cream and refreshing treats, plus Billings Farm cheese from 11:00am - 5:00pm.
Families will enjoy hearing a reading of Huck's Way Home, the story of Billings Farm's runaway calf and then make a Huck's Ears Headband! Kids can race a hobby horse around our lawn and take home a ribbon. Find out how flowers were used as secret code in the Victorian Flower Language program.
VISITING SAFELY: Billings Farm & Museum enforces safety standards in compliance with Vermont State guidelines. Each person must answer health screening questions and have followed the Vermont's travel guidelines. Face coverings must be worn by all guests over the age of 2 everywhere on the site, including the outdoors. For more about visiting Billings Farm safely, updates on our site capacity, and to learn which spaces are open, visit billingsfarm.org/safety.