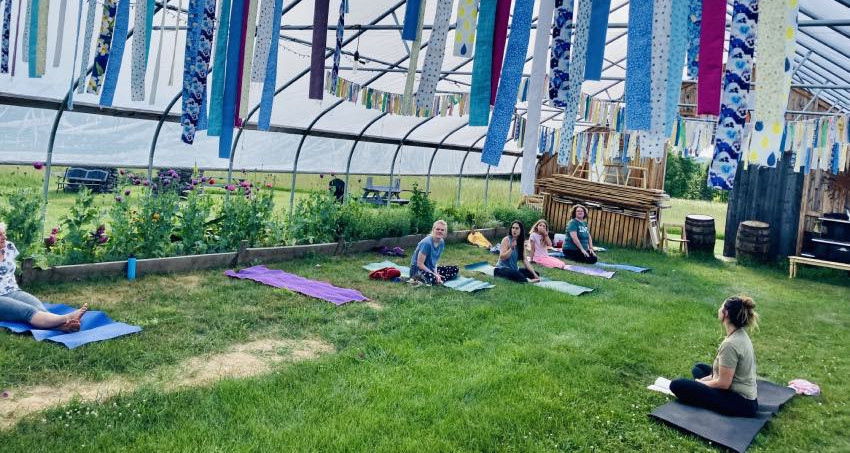 Aug. 13 — 15, 2021 All Day
Empow-HER-Ment Retreat - Presented by Michelle Rauch, Life Coach & Gianna Rose, Holistic Health Coach
~Reconnecting women with their inner wisdom, grace, and strength~
This weekend retreat is an opportunity to reconnect with your soul, spirit, and self in a community of women! You'll receive:
Tools for transformation and thriving
Deeper sense of authentic self
Infinite Possibilities workbook filled with your insights, inspirations, and affirmations
Personally tailored yoga/pilates therapy
Practices to unify mind/body/spirit to serve the highest self
Emotional Freedom Technique Practitioner Certification
Accountability partner
Wider & deeper wellness support community
Tour & stay at a unique organic producer, flower, and hemp farm
Pricing includes workshops on Infinite Possibilities - the art of living your best life and radical self care & embodiment, plus six organic, local farm-fresh meals & snacks with eggs and produce from Sandiwood Farm, and daily yoga/pilates classes. 10% of the proceeds benefit the Clarina Howard Nichols Center - a safe haven for women in the Lamoille County.
You choose your accommodation pricing:
Bring your own tent/van/shelter, etc. - $499
Tipi - $599
Double cabin - $799
Single cabin - $999
Get more information and register on their website: bewellintegrative.health. Email [email protected], [email protected], and/or [email protected] with any questions.
Note: Sandiwood Farm is located 1.7 miles up Town Hill off of Route 15 in Wolcott. Box 1665 will be on the right, while the driveway to the farm will be on the left.
Sandiwood Farm is a source of high-quality, low impact farm products and services. They offer naturally raised produce and farm shares (CSA), hemp & CBD products, as well as maple syrup, and a beautiful venue for one-of-a-kind events and farm stay experiences. Farmers Bob & Sara want to help people connect with fresh produce and have authentic recreational, dining, and farm stay experiences that keep the community fed and farmland in production.