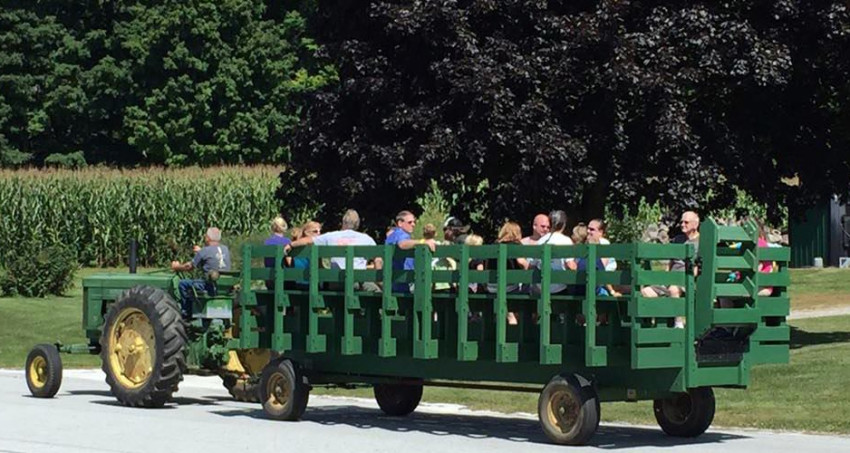 Hathaway Farm & Corn Maze
741 Prospect Hill Road
Rutland, VT 05701
Get Directions
Fri, Aug. 9, 2019 10:00 AM – 5:00 PM
Challenge yourself to solve the Hathaway Farm "Kids & Kindness" Corn Maze using clues & GPS navigation if you'd like. Try to find all four bridges, the grassy knoll, and the siesta tent. For the little ones, the Mini Maze is a fun-filled, much shorter adventure featuring a story walk and garden bridge.
After your corn maze adventure, kids can enjoy the play area featuring John Deere Pedal Karts, the Giant Corn Pit, the Horse Stable Playhouse with bouncy cows and horses, water mists & much more. Also, be sure to visit the livestock barn to meet the friendly farm animals including donkeys, sheep, an extremely friendly goat named Louie, bunnies, guinea pigs, chickens, potbelly pigs named Petunia and Penelope, and their friendly cow named Flossie.
Scenic wagon rides will be offered at 11:00am, 1:00pm, 3:00pm and 4:30pm on the weekend and at 4:00pm on weekdays.
$12.00 ages 12 and over, $10.00 ages 4-11 & seniors, ages 3 and under are free. This includes all activities on the farm.
Please note:  Hathaway Farm is closed on Tuesday, August 13th. All events and activities are available every other day during Vermont Open Farm Week August 9th - 15th.