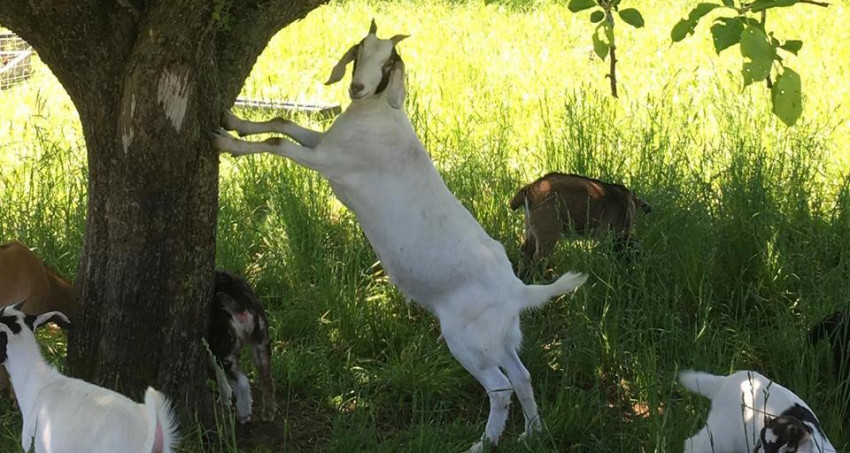 Sun, Aug. 15, 2021 2:00 PM – 4:30 PM
Come to the grand opening of the Farm Stand at Flatlander Farm! Participants will have an opportunity to tour the farm and learn about slow-growing chickens, ducks, and geese, and how the goats are an integral part of the farm. There will be time to enjoy the live acoustic music, while shopping the newly opened farm stand. It'll be well stocked with farm raised meats and eggs, as well as a diverse variety of products that highlight the abundance of amazing food producers in Vermont. Farm tours will run starting at 2:00pm and 3:00pm.
This event is welcoming to all families, but please leave dogs at home. Get your goat and duck fix!
Lisa & Keith have been farming up in South Starksboro since 2014, feeding their community slow-growing chicken, duck, and goose. Their animals are raised on pasture in free-range systems.