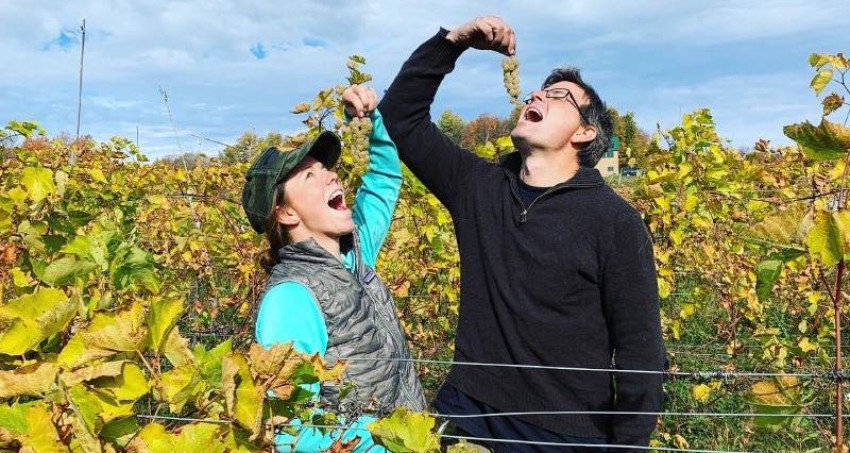 You're invited to Ellison Estate Vineyard during Vermont Open Farm Week to meet the farmers and winemakers and explore the stunning 50-acre farm on Lake Champlain with a self-guided tour - maps will be provided. Afterwards, join for a wine tasting and check out their new tasting room on site! Last year for farm week, they had not yet released their wines, but this year, there is wine! Ellison Estate can't wait to share what they have been up to in the last year!
Book tastings here: https://eevwine.simplybook.me/v2/.
Wine tastings are available at an additional cost.
Ellison Estate Vineyard is a family run 50-acre regenerative farm and vineyard on Lake Champlain. The family embraces biodynamic practices to craft old-world style natural wine from one of the oldest and largest single plantings of grapevines in Vermont. This boutique farm and winery offers small intimate tastings and events at their two special locations, the vineyard in Grand Isle and the winery in Stowe, Vermont. Come meet their flock of sheep that they have integrated into their vineyard management and join their natural wine club, "FLOCK." Ellison Estate Vineyard has tasting rooms at both locations where they offer tastings by appointment, special tasting events, curbside pickup, and NEW this summer, seasonal retail tasting room hours on the vineyard!