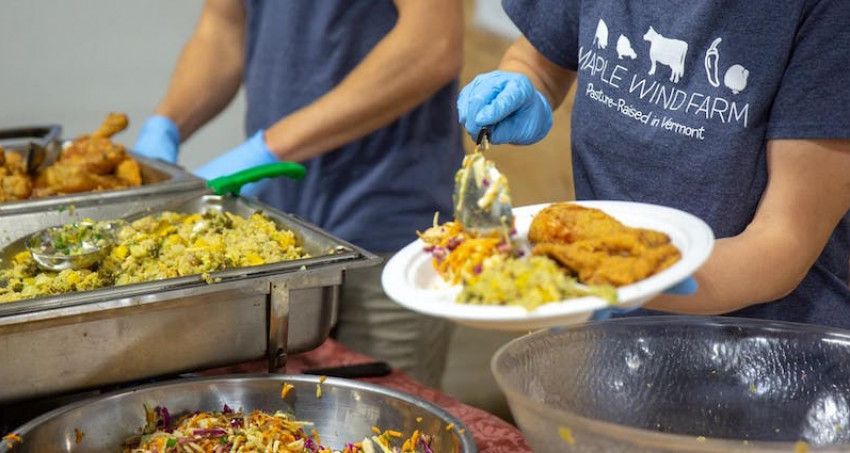 Fri, Oct. 8, 2021 5:00 PM – 7:00 PM
From Maple Wind Farm:
Our delicious pasture raised chicken dinners are served at the farm! Come and hang out in a relaxed atmosphere, listen to live music, play a lawn game or get a tour of the chicks in the brooder!
Our chicken dinner is complete with maple cornbread, 2 organic side salads, and our signature gluten-free cornmeal chicken for a perfect farm meal. There will be options on our webstore when you order for dessert add-ons!

Don't forget that you can also place orders for our meats and eggs to pick up to take home that evening!

Rain or shine. In case of rain, all dinners will be drive thru take out!

There are 2 time slots to choose from to spread out the dinner line. Pre-registering is highly recommended. We often sell out/ limited walkups. 5:00 to 7:00pm. Read more about our fried chicken dinners.