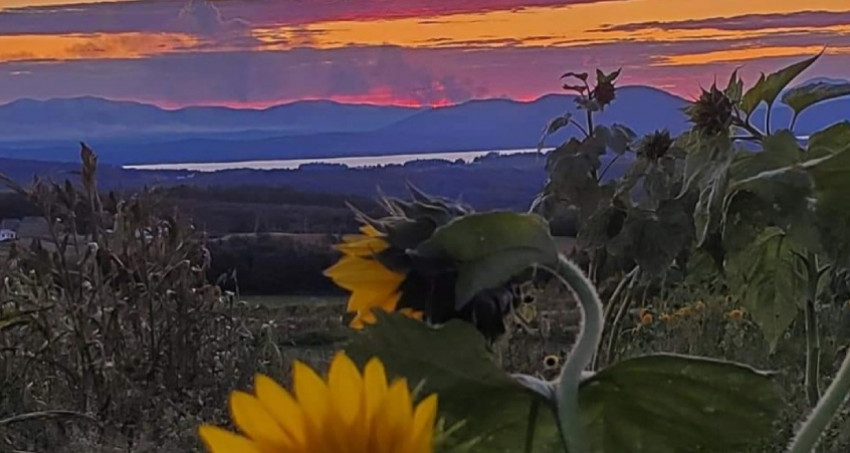 Sun, Aug. 11, 2019 10:00 AM
Imagine running a 5K that begins and ends at a lavender farm! Nestled in the Northeast Kingdom is a beautiful farm that boasts of lavender, sunflowers, vegetables, herbs, and much more! The views from the farm are nearly 360 degrees and absolutely amazing.
This is a family event, all ages are welcome, walkers and runners. (no dogs please) The course is located at the tip of Vermont, along the Canadian border on family farmland. This course includes rolling hills, fields, dirt roads, and a little bit of tarmac.
Snacks and water provided for participants. Lavender Essentials is excited to have Eden Ice Cider joining us on this day, from 10:30am - 5:00pm, with tastings! Reward yourself with the taste of Vermont Eden Ice Cider!
They will have Berthe's homemade raised donuts for sale, and homemade jam, jams, dilly beans, and more! Chef Crowell will be serving up specialty grilled cheese sandwiches, with additions such as pulled pork, ham, hot peppers, or tomato!
Lavender Essentials will have lavender lemonade, fresh or popsicles! Cookies, cotton candy, and much more will be there to satisfy your culinary curiosities!
After the race, walk the lavender labyrinth, stroll around the lavender farm, smell the flowers, check out what is available for you-pick, read the informational placards, and stop by the gift shop for lavender specialties.
Come pat the calf, or horse, and learn about what grows on the farm. This is a gorgeous course, be sure to bring a camera!
Finisher prizes and door prizes for participants. Register on RunReg.com. $25/person.
Lavender Essential of Vermont - 2103 Herrick Road, Derby, VT 05829 802-323-3590
Related Places (1)