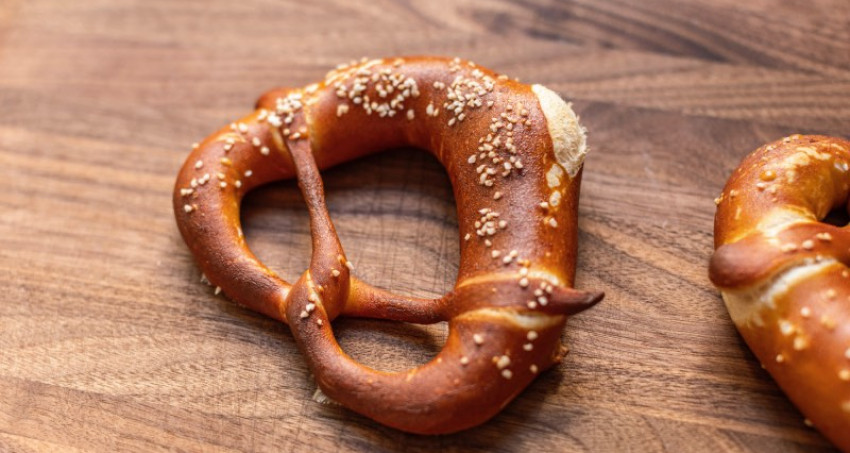 Brot Bakehouse School and Kitchen & Brotbakery
38 Meade Rd
Fairfax, VT 05454
Get Directions
Sun, Sep. 20, 2020 11:00 AM – 3:00 PM
Pretzel lovers rejoice! Brotbakery celebrates the start of the Munich Oktoberfest with their annual "Brezel Class!" You'll learn all the secrets of making original Bavarian prezels with German bakeress Heike Meyer.
Traditional pretzels are still baked in German craft bakeries the same way today than they were centuries ago. But what makes the pretzels in Germany different from the ones you find in American bakeries? And why do they always pair pretzel and beer over there?
You will discover the history and regional varieties of authentic "Brezel" - as they are called in German - taste different varieties and go home with some freshly baked ones. 
If you always wanted to learn (or perfect) your shaping skills or just love the taste of freshly baked pretzels right out of the oven this class is for you.
You'll prepare two doughs - one with sourodugh and one with baker's yeast - and practice multiple shaping techniques for both traditional soft pretzels and hard pretzels. Then, you will explore several ways of baking (and of course tasting) them.
Your take-home-package includes easy to follow recipes to continue the bake at home.
Class topics include:
– history of pretzels in Germany 
– hand mixing of pretzel dough & variations done with a mixer
– historic receipes with sourdough and modern variations
– in depth hands-on shaping instruction
– baking and scoring
– baking pretzels at home
–tasting and Q&A 
PLEASE NOTE: This class is not suitable for kids and participants under 16 - no exceptions - as traditional lye will be used in the class. 
$125/person.