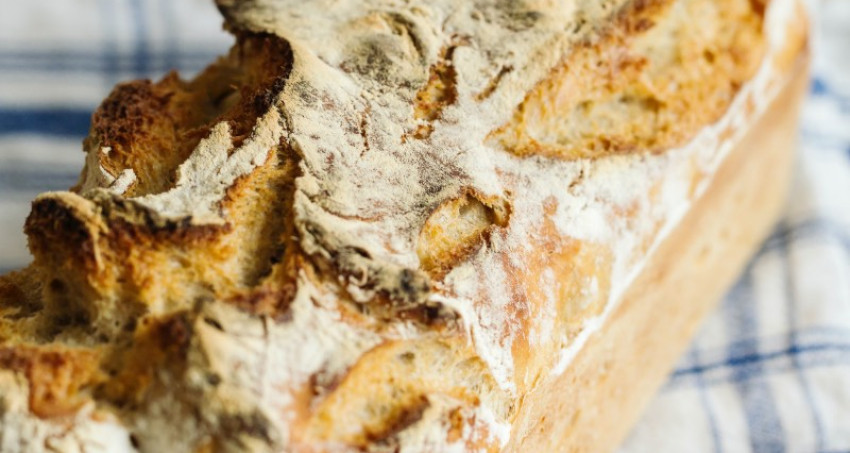 Sun, Dec. 6, 2020 10:00 — 13:00
From Brotbakery:
Join us for a online beginner bread baking class with a live sourdough culture via Zoom
Learn the fundamental basics of sourdough alchemy in bread making, incl. proper mixing, tips and tricks when working with a starter culture, shaping and finally baking a simple sourdough bread you can also do at home.
I will talk about the difference between naturally leavened bread vs. bread made with commercial yeast, proper flour and grain selection and moast importantly how to start and maintain a live bread culture (sourdough) and keep it happy and alive in your home. Then I will demo some mixing and shaping techniques and you can follow along at home!
Making completely natural bread with sourdough may look daunting - and yes, it will take some planning, but it does not have to be complicated - you don't even need a mixer, it's all made by hand. All you need is a basic understanding of wild yeasts and microorganism and you can start your bread making adventure.
The class is designed as an introduction to sourdough baking techniques, so you can start making bread right away. 
Even if you are a total beginner when it comes to bread baking - come curious and leave inspired by wild yeasts and their magic! The class finishes with a sensory bread tasting with different breads and local condiments.
Required: 
- a ripe sourdough culture
- wheat flour and whole wheat flour 
- a large bowl or container plus spatular and bench knife
- a pizza baking stone or dutch oven
- a home oven or wood fired oven 
 Please be aware of our cancellation policy:
Full Payment is due upon registering for a class. We understand that there will be circumstances whereby you will need to cancel your course or change the date. Given a day or more notice we are happy to offer a full refund. 
Please note that Eventbrite Fees are non-refundable.
Related Places (1)