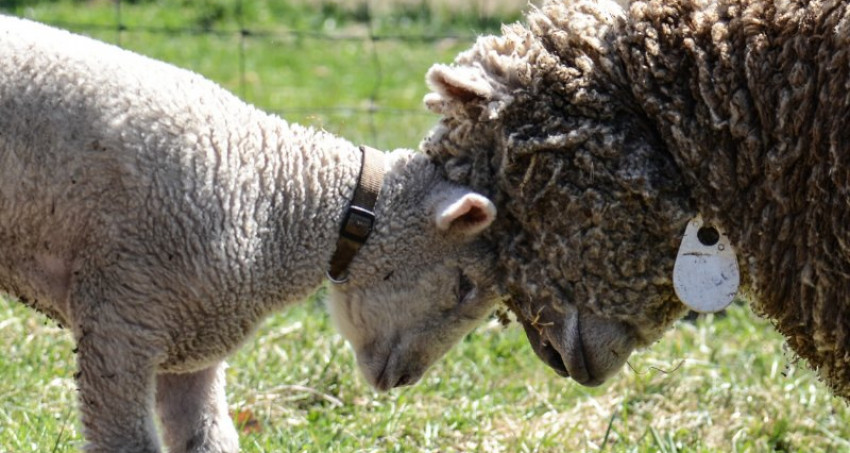 Billings Farm & Museum
69 Old River Rd
Woodstock, VT 05091
Get Directions
May. 25 — 29, 2020 All Day
Enjoy the "shear" joy of spring during Billings Farm's Sheep & Wool Week ONLINE May 25 – 29, 2020. It's time for sheep to get their annual haircuts! What happens to the wool after it is sheared? How does the wool become yarn? The folks at Billings answer those question in a virtual journey from SHEEP to SCARF.  
Watch professional sheep shearer make quick work of the wool in an online demonstration. See Border Collies expertly herding the sheep around the farm fields and learn how herding dogs are trained. Learn how sheep farming in Vermont dramatically shaped its landscape.  
Follow the wool as it is sheared from the sheep, washed and carded, spun and dyed and then woven into a beautiful scarf by Billings Farm's fiber experts. You can be the lucky bidder and win the handmade scarf in our Sheep To Scarf Auction online.  The auction begins at 9AM on Monday, May 25 and ends at 8PM on Saturday, May 30. Auction proceeds will support Billings Farm & Museum's programs. Kids can join the yarn-spun fun by make a cardboard loom and practice their weaving skills. 
Join us in the kitchen online with our educators as they demonstrate a recipe for Shepherd's Pie as part of our Time Travel Tuesday series and make Chocolate Caramel using sheep's milk as part of our Foodie Friday series.