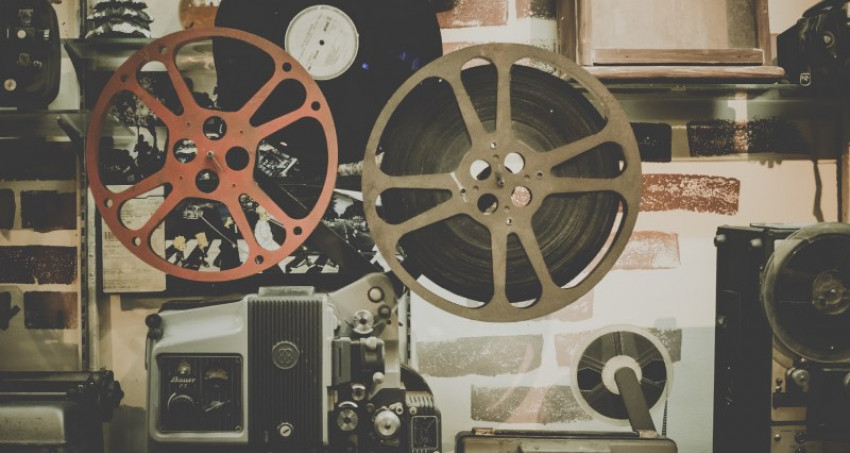 Billings Farm & Museum
69 Old River Rd
Woodstock, VT 05091
Get Directions
Nov. 6, 2020 — Apr. 18, 2021 00:00 — 00:00
The Woodstock Vermont Film Series, presented by Billings Farm and Museum, will launch its 11th season in November, entering a new age with on-demand streaming of 15 films. The 2020-21 Film Series features a rich selection of leading contemporary documentaries, each available over a 3-4 day period, as well as conversations with many of the filmmakers recorded for the Film Series audience.
"Like everyone, everywhere, we face the challenges of the pandemic," said film series director and curator, Jay Craven. "But we decided that, especially at a time when we are not able to congregate for arts events, we could offer the film series online. We're excited to complement many of the films with an added feature of online interviews and discussions with filmmakers."
Executive Director David Simmons states, "Billings Farm & Museum is committed to supporting the cultural vitality of Woodstock and the Upper Valley region, bringing unique, place-based storytelling to our community and beyond. We look forward to using the tools of virtual broadcasting to sustain the communal experience which is a hallmark of the Woodstock Vermont Film Series."
Films in the 2020-21 line-up include three movies postponed from this spring. The first is Peter Nelson's visually stunning documentary, The Pollinators (November 6-8), which will take viewers on a cinematic journey across the country, following migratory beekeepers and their truckloads of honey bees as they pollinate what becomes the nuts, fruits and vegetables we all eat. The film was recently featured on NPR's All Things Considered and The New York Times called it, "magnificent."
JFK: The Last Speech (November 19-22), the second film that was postponed, was directed by veteran Boston filmmaker, Bestor Cram. The documentary was produced by Amherst College alumni who attended JFK's speech at their college, where the president paid tribute to Robert Frost and offered a passionate vision that juxtaposed power, poetry and the arts. No president has spoken more forcefully about the importance of the arts in a democratic society.
Once Were Brothers: Robbie Robertson and The Band (December 3-6) tells guitarist/singer/songwriter Robbie Robertson's story of his life with The Band, one of the leading Americana/rock groups of the 1960's and 70's – that toured as Bob Dylan's back-up band and produced enduring hits including "The Weight" and "The Night They Drove Old Dixie Down," among many others.
Scott Ressler's The Last Ice (December 17-20) digs into the impact of climate change on Inuit communities fighting to protect the rapidly disappearing Arctic. Also taking on an environmental theme, Alison Reid's The Woman Who Loved Giraffes (December 31-January 3) tracks 23-year-old biologist Anne Innis Dagg and her pioneering 1956 journey to South Africa to study giraffes in the wild – four years before Jane Goodall ventured into the world of chimpanzees.
From January 7-10, the series will stream Joseph Dorman and Toby Perl French's remarkable documentary, Moynihan, the third postponed film to return for the 2020-21 series. The directors look deep inside Daniel Patrick Moynihan's storied career and political journey – as Nixon cabinet member, United Nations Ambassador, U.S. Senator and more.
The January 14-17 streaming of John Lewis: Good Trouble will extend this political conversation further, through an intimate examination of the history, legacy and final years of the 60-year veteran civil rights activist and esteemed public servant.
Barry Avrich's mysterious and entertaining documentary, Made You Look: A True Story About Fake Art (January 21-24) examines the decades-long art fraud that sidelined New York's famous Knoedler Gallery – by fooling world renowned curators and even artist family members, as bogus Rothko, DeKooning and Jackson Pollack paintings surfaced and traversed the worldwide art scene. The documentary film journal POV Magazine, calls the picture, "A wild-but-true crime caper about masterful deception."
We live in a time where litigation and the courts have become arbiters, like never before, of environmental standards, civil rights, voting rights, immigration and much more. The Fight (February 4-7), directed by Eli B. Despres, Josh Kriegman and Elyse Steinberg provides a behind-the-scenes look at five ACLU attorneys as they work on four landmark cases. It's "riveting," says the Washington Post.
For Valentine's Day the series will stream Life in Synchro (February 11-14), directed by Angela Pinaglia. Her fun film takes us inside the dazzling, beautiful, cold, hard world of synchronized ice skating – the toughest sport you've never heard of. Women, young and old, show what's it like to bring precision, grace and women's unity to the rink as they perform the improbable.
D.W. Young's The Booksellers (February 25-28) explores the small but fascinating world of antiquarian booksellers, populated by obsessives, intellects and dreamers. The New York Times designated the film a "Critic's Pick" and wrote, "Eccentricity and charm abound."
Few films have had the impact and been more timely than Jen McShane's police documentary Ernie and Joe: Crisis Cops (March 4- 7) that answers the question that many are asking: isn't it possible for police to de-escalate tensions, especially with people in crisis. The film follows two extraordinary police officers in highly-charged situations – where we witness their work, firsthand. The Los Angeles Times wrote that the film is "Moving in its humanity and forceful in its pragmatism. Essential viewing."
From March 18-21, the series will stream Advocate, directed by Phillipe Bellaiche and Rachel Leah Jones. For decades and against the odds, tenacious Israeli human rights lawyer Lea Tsemel has steadfastly defended Palestinians against an array of charges, never betraying her core principles for justice. With political tensions on all sides, the film becomes a portrait of courage and faith.
River City Drumbeat (April 8-11), directed by Anne Flatte and Marlon Johnson, tells the story of indefatigable Nardie White who has, for 30 years, offered a path to empowerment for African American youth through music and drumming. The film provides a powerful testament to all that one person can accomplish by offering children compassion, opportunity, and a place to explore their creativity.
We'll close the season with the April 15-18 streaming of two-time Academy Award winner Barbara Kopple's documentary thriller Desert One that takes viewers inside the planning, execution and aftermath of Operation Eagle Claw, Jimmy Carter's failed 1980 mission to free 52 U.S. hostages being held in Iran. The picture features hostages, soldiers – and Carter, himself, in an honest reflection of all that was planned – and failed. The Wall Street Journal calls the picture, "Superb."
The Woodstock Vermont Film Series is curated and directed by award-winning filmmaker Jay Craven, produced by the Billings Farm & Museum, with generous support from local sponsors. Lead sponsors include the Woodstock Inn & Resort and the Ellaway Group. For more information on the films, tickets and multi-film pass options, go to www. billingsfarm.org/filmseries or call 802-457-5303.