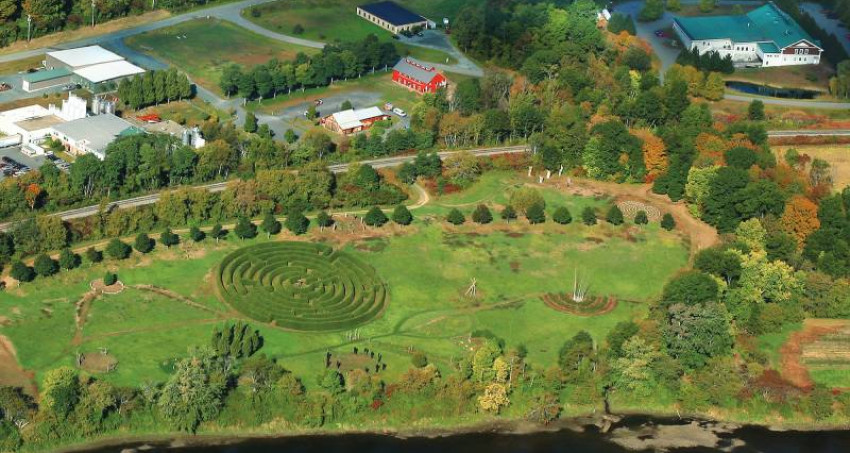 Sun, Aug. 29, 2021 12:00 PM – 4:00 PM
A fundraiser for Vermont Fresh Network: This summer, we are super excited to partner with several of our members to offer a delightful picnic series in celebration of our 25th anniversary! Grab some friends and choose your location. These picnics celebrate summer's flavors and showcase Vermont farms & chefs. The funds raised with this series of picnics support Vermont Fresh Network and our mission to cultivate the farmer-chef-community relationship.
Vermont Fresh Network supporters, enjoy a taste of summer in celebration and support of our local food and farm community! Tickets for these picnics are limited.
Artisan Eats & Path of Life Sculpture Garden:
Experience a culinary delight at the Artisans Park with an afternoon picnic! Chef Jenny of Artisan Eats is preparing an exquisite picnic with local products featured in each menu item. Located in the Artisan Park, grab a beer at Harpoon Brewery or a cocktail at SILO Distillery before or after your picnic in the Path of Life Garden. Meander through the maze, labyrinth, and eighteen works of art along the Connecticut River. Garden admission included in ticket price. Picnickers will be set with all the fixings, including a special Vermont Fresh Network picnic blanket. Catch outdoor music at SILO Distillery from 2:00-4:00. Pre-registration and tickets are required for the picnic: $102 for two (including tax + minimum donation amount). Thank you for supporting our work!
MENU
To Start: Tomato and Pesto Galette with MapleBrook Mozzarella and a balsamic drizzle (Featured farms: Honey Field Farm, Nitty Gritty Grain Co, and Cedar Mountain Farm)
Entrees: choose one (feeds 1 person)
Smoked Pork, Cornbread, Coleslaw, and Baked Beans (Springmore Farm, Nitty Gritty Grain Co, Cedar Mountain Farm, Honey Field Farm, chef's garden)
Farmers Salad with farro, a selection of the most seasonal vegetables, roasted and raw, pickled spring medley, brie cheese, nuts, and berries (Edgewater Farm, Nitty Gritty Grain Co, Cedar Mountain Farm, Honey Field Farm, VT Farmstead, Clay Hill Corners, chef's garden)
Smoked Beef and Roasted Veggies with sourdough bread and pesto (Cedar Mountain Farm, Edgewater Farm, The Miller's Daughter, Deep Meadow Farm)
Dessert: Eton Mess with local berries and jam, whipped cream, and crushed meringue
Beverages: choice of featured iced tisane or tea on arrival