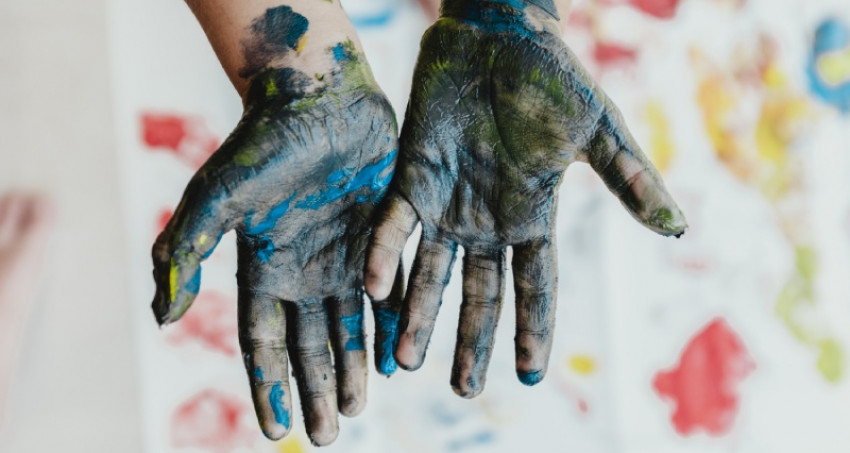 Wed, Sep. 29, 2021 10:00 AM – 2:00 PM
You never know where art might pop up at the Farm!
Put your imagination and creativity to work with Retreat Farm's Pop-Up Art on the Farm series. From painted rocks to salt-dough portraits and nature's paintbrushes, these weekly activities are sure to delight all ages.
This Week: Autumn is a very colorful time of year. Explore the rainbow of fall colors with your kids through acrylic paints, Q-tips, and their very own hands!
Location: Forest Playground, 10:00am to 2:00pm
All materials provided. Free. Donations welcome and appreciated.