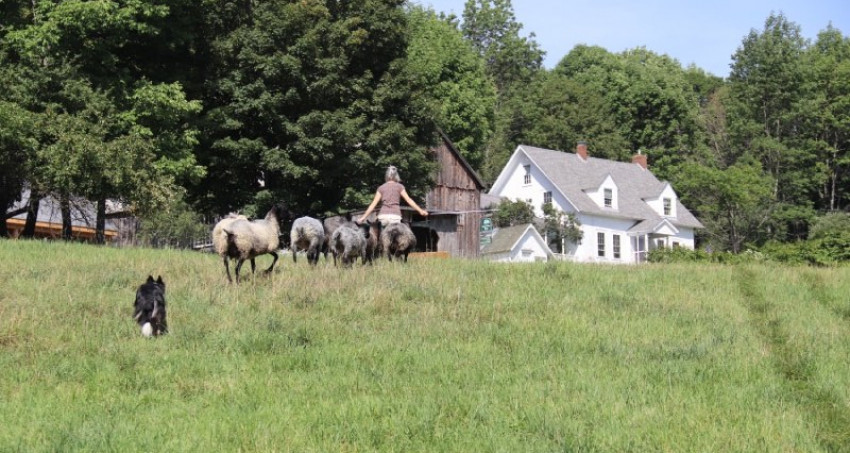 Vermont Grand View Farm
1638 Scales Hill Rd
Washington, VT 05675
Get Directions
Workshop & Farm Tour For New Shepherds
Kim Goodling, shepherd and educator, invites you to her Gotland sheep farm to gain the confidence and knowledge you need to bring home your first flock of sheep. In this workshop, you will learn the basics of how to prepare your farm property for bringing home your first flock of sheep.
You will learn about:
Choosing the right breed of sheep,
Fencing options,
Hay feeding systems,
Lambing systems,
Grazing systems,
Shelters and,
Barn design.
During this workshop, you will have the opportunity to ask questions, tour Kim's farm property, and see first hand tried and true methods of raising sheep. You will be provided with worksheets to reinforce what you are learning. Come wearing CLEAN boots and dress for the weather. Please note that Grand View is a hillside farm and the group will be walking on uneven terrain.
All attendees MUST register ahead of time. $45/person, $25 for each additional person from the same farm. Sign up here.
GPS can not be trusted in the last ascent to the farm. Find driving directions here.
Vermont Grand View Farm is home to Vermont's first flock of Gotland sheep. The diversified farm focuses on selling breeding stock and wool products from their flock as well as maple syrup. The Goodlings welcome people to their farm through farm stay vacations and custom fiber art classes.