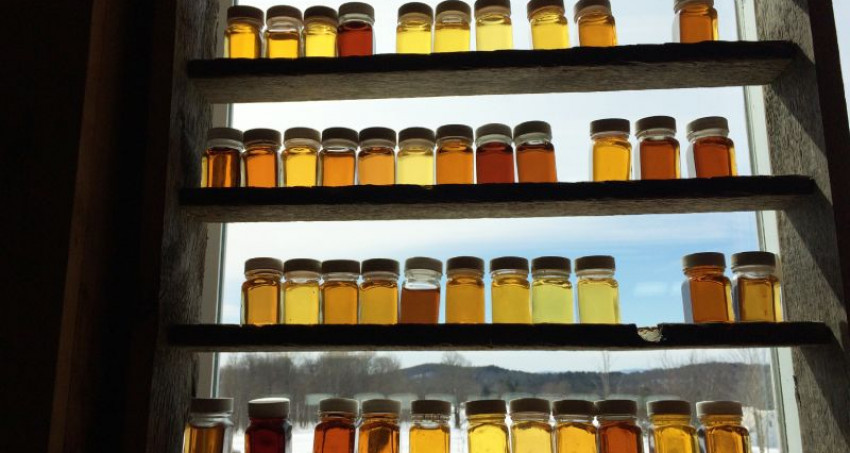 Sugarbush Maple & Cheese Farm
591 Sugarbush Farm Rd
Woodstock, VT 05091
Get Directions
Oct. 2 — 31, 2020 9:00 AM – 5:00 PM
Sugarbush Maple & Cheese Farm will be open every day during The Maple 100! Visit between the hours of 9:00am and 5:00pm for samples of the various maple syrup grades, along with other maple products like mustard, pumpkin butter, and cream! You'll also have the opportunity to taste their Vermont cheeses.
Take a tour of the sugarhouse, watch an informational video, and walk in the maple woods while learning about tapping trees with buckets and tubing!
Celebrate maple statewide from Sept 18 through Oct 31! From Brattleboro to Burke, there's so much maple to taste and explore. For the full list of participating Vermont Maple Sugar Makers Association members, click here.