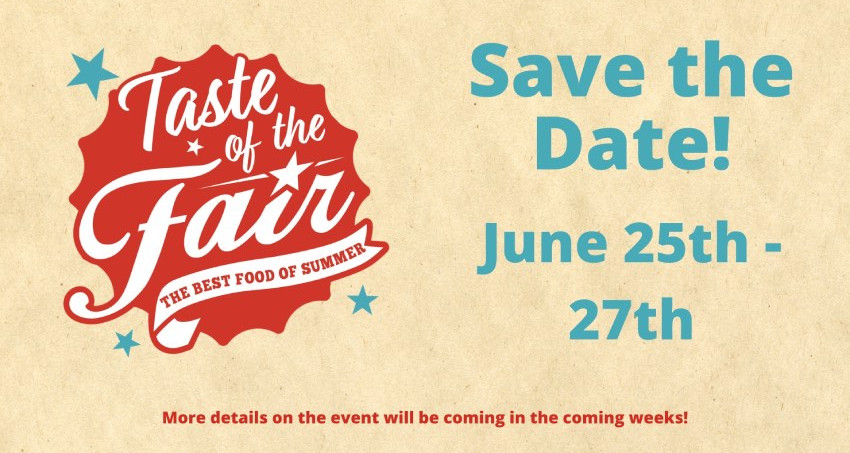 Jun. 25 — 27, 2021 2:00 AM – 5:00 AM
SAVE THE DATE! The "Taste of the Fair" returns June 25 - 27! More details will be released in the coming weeks. Anyone hungry now?
Tickets will go on sale Friday, April 29 at 10:00am. Cost is $5/person.
SAFETY GUIDELINES
The safety of fairgoers, volunteers, concessionaires, and staff is paramount. Champlain Valley Exposition will be strictly adhering to all CDC, State, and Federal guidelines.
By reserving your time slot, you are agreeing to the following:
1. No more than six tickets can be reserved at a time. There are a limited number of tickets. By reserving a timeslot, you are committed to coming to the event.
2. All attendees will be required to wear a face mask when outside of the vehicle.
3. We ask all attendees to vacate the premise when their session ends.
4. All attendees will be asked to adhere to social distancing guidelines.
5. Attendees are required to provide the proper contact information for tracing as required by the State of Vermont.
6. No additional tickets can be reserved on-site.
Due to restrictions on attendance, we have put the following operations plan in place:
- This is a paid ticketed event. When reserving tickets, you will be selecting a date and timeslot. Each timeslot is 90 minutes long, allowing you enough time to purchase your food and return to your car.
- Tickets are NON-TRANSFERABLE. If someone attempts to sell these tickets after reservation, please contact us immediately.
- We will require the proper contact information for tracing purposes.
- There is a limit of 350 tickets per timeslot.
- All persons outside of their vehicle will be required to wear masks
Interested in sponsoring the event? Details can be found here: https://champlainvalleyfair.org/.../Sponsorship-Packages.pdf