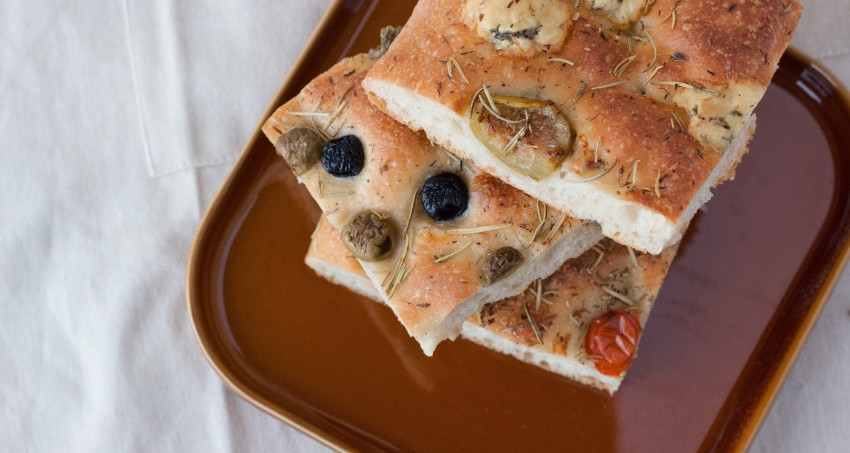 Brot Bakehouse School and Kitchen & Brotbakery
38 Meade Rd
Fairfax, VT 05454
Get Directions
Sun, Aug. 8, 2021 10:00 AM – 2:00 PM
From Brotbakery:
Instructors: Randy George & Heike Meyer
Bread & Cheese - the perfect pairing! Learn how to make the most famous Italian breads and discover how to pair them with cheese from Italy and Vermont in this special culinary & bread workshop.
Cheese meets bread (and a dash of olive oil) in this exploration of true artisan bread baking, combines with a cheese tasting*. Although Ciabatta & Focaccia may appear as simple breads they can take a lifetime to master.
In this class, we will delve into several methods for making these two tasty breads. You will get your hands in the dough to bake your own bread which can be tasted right out of the wood fired oven with a guided cheese pairing.
In the hands-on part we will focus on all aspects of the bread making process: mixing, fermentation, folding, shaping, proofing and baking. We will be discussing different strategies for achieving professional quality results in a home kitchen. The class will end with a cheese tasting and discussion to link the results with the process.
Join us for a fun and informative class in the beautiful countryside setting of northern Vermont and return home with a new understanding (and appreciation!) of timeless classic breads & cheeses.
*vegan cheese options available!
About the instructors : Randy George founded and co-owns Red Hen Baking Co. located in Middlesex, VT. In operation since 1999, Red Hen specializes in certified organic, hearth-baked breads. Randy and his staff of 45 bakes and delivers bread around Vermont seven days a week. Red Hen Baking Co. produces over 2000 loaves daily, and roughly half of those are baguettes.
Heike Meyer is the owner and bakeress at Brotbakery in Fairfax, Vermont, a culinary school & microbakery specializing in hand-made, naturally leavened breads, pastries and natural foods. If not baking bread you will find her in the kitchen cooking, tasting and developing new recipes. She trained with some of the best artisan bakers around the world and is about to complete her training as a professional chef with the Food Future Institute of California in 2021.
| | |
| --- | --- |
| Date: | Sunday August 8, 2021 |
| Time: | 10:00 AM - 2:00 PM |
| Level: | All levels, min. 6, max. 8 participans |
| Location: | Brot Bakehouse School and Kitchen at Brotbakery, 38 Meade Rd., Fairfax Vermont |
| Costs: | $145 |