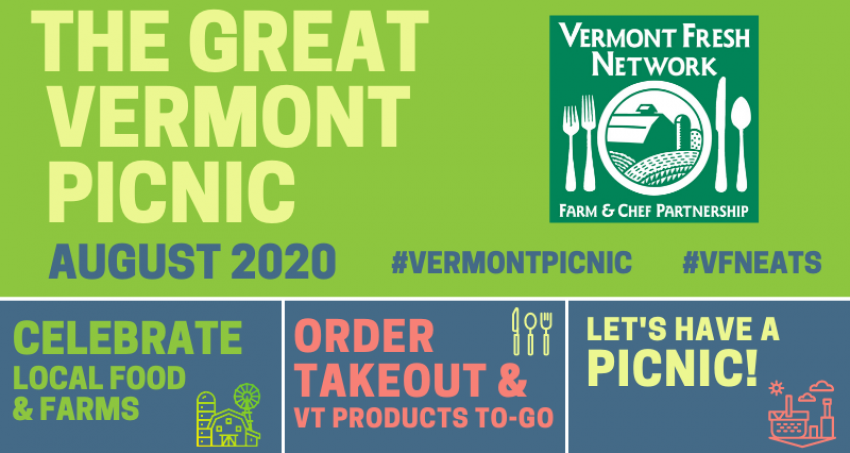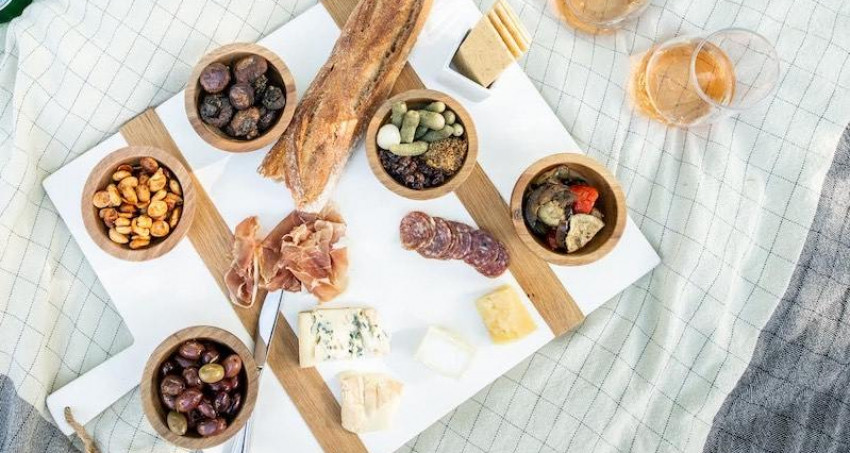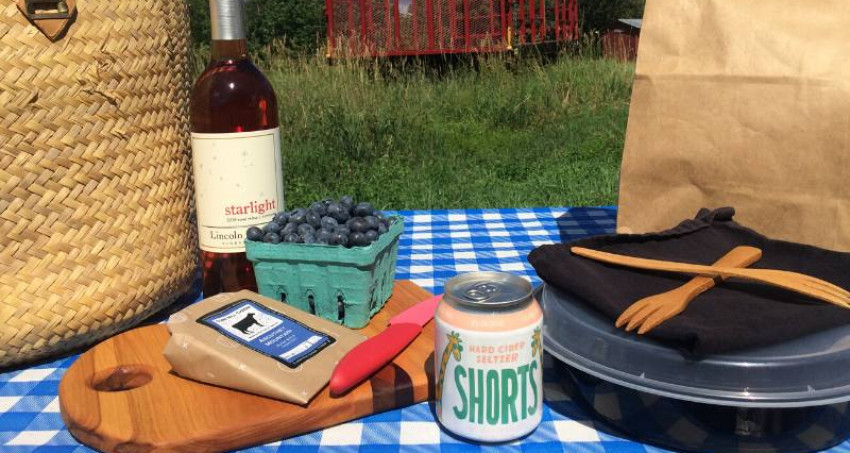 The Vermont Fresh Network is excited to present The Great Vermont Picnic this August. They invite folks across the state to take part in this month-long celebration of the farmer-chef connection.
It's easy to participate! 
Order takeout from any local restaurant.
Pair your meal with a local beverage, cheese, fruit, or other choice Vermont product. Plan ahead and shop your neighborhood market, farm stand, or co-op for these goodies.
Choose your picnic spot! Many Vermont farms are open to the public, consider a state park, lake, or your own backyard.
Snap a photo and tag us - #vermontpicnic or #vfneats - and the folks you supported with your purchases.
Share your #vermontpicnic pictures on Instagram to be entered into a ticket giveaway to the 25th Annual Forum Dinner in 2021 and be featured in a blog post.
Support Vermont Fresh Network chefs & members or search via Seven Days' Good To-Go directory of hundreds of Vermont restaurants. Stay tuned for a list of places offering special picnic options and a list of some favorite picnic spots.
Stay close to home or consult Seven Days' Staytripper Guide for a day trip in Vermont. Grab your picnic blanket and participate from anywhere in the state. Celebrate local food, support restaurants, and enjoy the outdoors this summer!
"This month-long picnic event is our creative alternative to what would have been our 24th Annual Forum Dinner, a beloved event that showcases our members and celebrates local food partnerships. This annual dinner draws 650 diners to the shores of Lake Champlain and serves as a fundraiser for our small organization. In fact, it makes up a significant portion of our operating budget. Help us continue our local food work with a small donation - read more and give here with the GoFundMe campaign we are running alongside The Great Vermont Picnic."
A special thank you to our media sponsors, Front Porch Forum and Seven Days Vermont.
Photo credit: the second image is from Edson Hill.