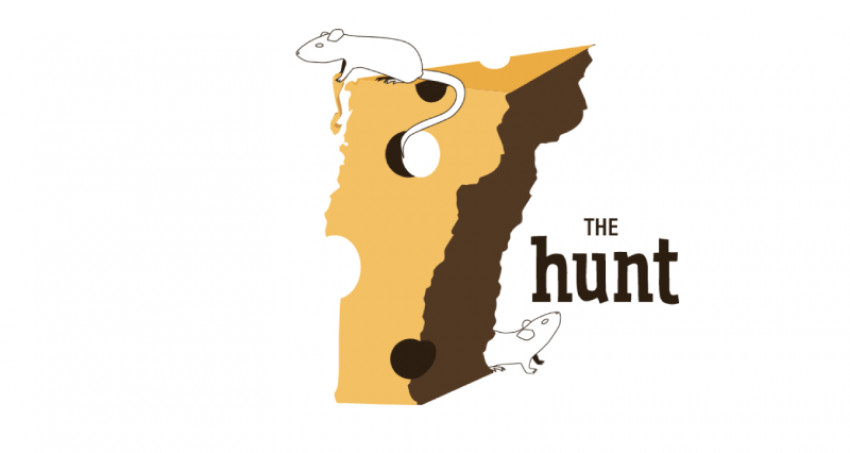 A scavenger hunt and adventure that will have you exploring Vermont's outdoor environment, history, and its cheeses!
Sept 14 - Oct 22
From the Vermont Cheese Council:
HOW THE HUNT WORKS
We have divided Vermont into six regions and created a Hunt Clue Packet (i.e. things to do and find) for each region.  Each Hunt Clue Packet has its own instructions on what you need to do to complete it.  For example – most tell you that you need to complete five out of the possible eight to ten available tasks/puzzles to complete your packet.  Once you complete a clue packet per its instructions, you'll just need to submit your "answers" to our upload site to complete The Hunt.
What are the clues like?  They vary.  One might have you exploring a local walking trail or cycling through a valley; another might have you picnicking in an apple orchard; another may have your visiting landmarks in the area.
You can start and finish your clue packet at any time.  As long as your "answers" are submitted by October 22nd, we will enter your name into our random winner draw!
COST TO ENTER
Free to participate in. Some clues may have a small fee associated with an activity, though most do not.
END DATE
All answers must be submitted either electronically online or be postmarked via snail mail by October 22!
EVERYONE WHO COMPLETES THE HUNT GETS…
A digital swag bag of discounts for cheese from Vermont cheesemakers and providers; these will be sent to participants who complete The Hunt on a weekly basis. Plus, a chance to win other large prizes!