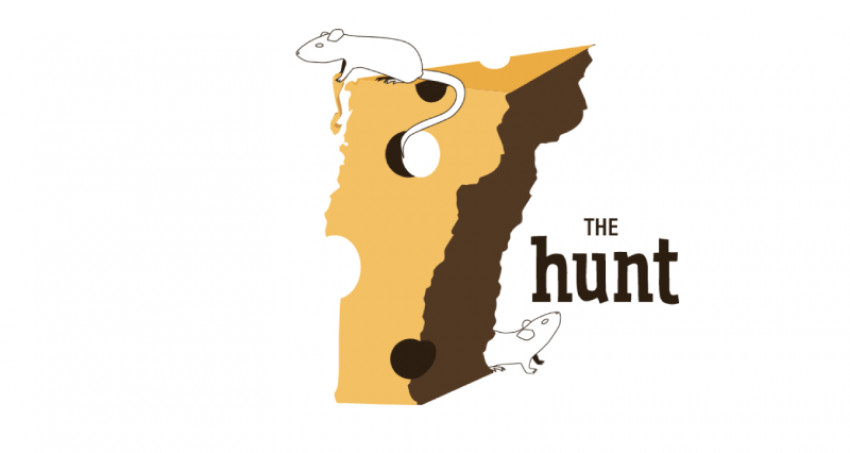 Jul. 1 — Oct. 22, 2021 All Day
From the Vermont Cheese Council:
A scavenger hunt and curated insiders' guide that will have you exploring Vermont's outdoor environment, history, and its cheeses!
JULY 1 TO OCTOBER 22, 2021 #vtcheesehunt
HOW THE HUNT WORKS
We have divided Vermont into six regions and created a Hunt Clue Packet (i.e. things to do and find) for each region. Each Hunt Clue Packet has its own instructions on what you need to do to complete it. For example – most tell you that you need to complete five out of the possible eight to ten available tasks/puzzles to complete your packet. Once you complete a clue packet per its instructions, you'll just need to submit your "answers" to our upload site to complete The Hunt. Anyone who uploads a completed set of answers will be qualified for our random winner drawing/prize: A box of mixed Vermont cheeses shipped right to your door. Last year we shipped over 20 of these to winners!
What are the clues and experience like? They vary. One might have you exploring a local walking trail or cycling through a valley; another might have you picnicking in an apple orchard; another may have your visiting landmarks in the area. You can check out ABC News 10's 2020 coverage of the event here to learn more – and note that there are 3 videos of "how it works" are on this page.
For folks who just want to use The Hunt to guide your travels/adventures around the state: Yes, yes, yes! Do it! We were told by many folks in 2020 that they used The Hunt's clue packets as a "travel guide" of sorts – to help them find things to do and places to explore – without any tracking answers or focus on prizes – and that they loved it! So don't hesitate to do that! Tag us with #vtcheesehunt on your social media, so we can see your adventures!
We will post our 2021 clue packets by July 1. For anyone interesting in planning a visit who wants to use the clue packets, our recommendation is to plan your trip to Vermont and know that we will have a fun list of things to do/see/find in each of the six regions we list here starting on July 1!
SEE WHAT LAST YEAR'S CLUE PACKETS LOOKED LIKE
COST TO ENTER
Free to participate in. Some clues may have a small fee associated with an activity, though most do not.
END DATE
All answers must be submitted by the last day of the event, which we anticipate will be someday in late October!
LOOKING FOR MORE INFO?
If you have participant, media, or marketing partner questions – please visit our FAQs page.
HOW TO VISIT & WHERE TO STAY
As of 6/1/2021, there are no restrictions for visiting Vermont from out of state, though we do ask and encourage you to follow individual business' requests regarding social distancing and mask-wearing; some of these organizations may still have employees, guests, and/or family members who have not yet received COVID-19 vaccine and they may be asking for your help and shared caution to keep them well. This page has more information about what the state is offering for guidance for out-of-state visitors and what to expect when visiting if you have questions.We recommend our Featured Lodging Providers for ideas on where to stay in Vermont!
NOT ABLE TO VISIT VERMONT THIS TIME AROUND?
Don't forget that you can always order cheese to your doorstep using our Online Sales Directory.