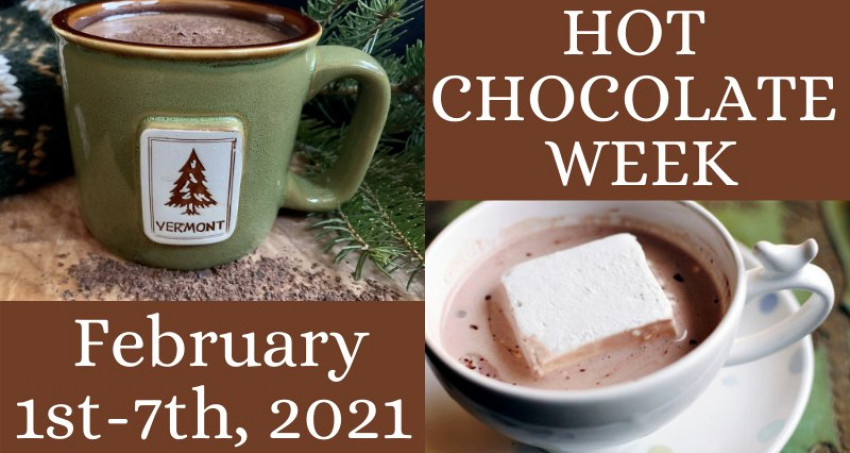 Vermont Hot Chocolate Week is February 1st - 7th, 2021!
Sipping hot chocolate is a winter tradition that many of us remember fondly from childhood. Cozy up with a mug by the fire, enjoy hot chocolate after an outdoor adventure, explore special drinks from local chefs, and more! Sip your way through Vermont's first Hot Chocolate Week and share your favorites. Are you a whipped cream and marshmallow person? Do you like it spiced with a touch of cinnamon? Get ready to throw a hot chocolate party with your family!
Hot chocolate is a relaxing pick-me-up and Vermont has all of the ingredients necessary for both kid-friendly and adult versions! We have the cows, the chocolate makers, the chefs, and the distillers . . .
Get excited for specials, kits, DIY cocoa bars, featured recipes, meet-the-cows videos, hot chocolate bombs, hot chocolate to-go, and more all over the state!

Vermont Hot Chocolate Week is made possible through a 2020 Vermont Breakfast on the Farm grant awarded to Vermont Fresh Network to promote Vermont dairy and engage local businesses & the public.
A special thanks to Hot Chocolate Week media sponsor, Front Porch Forum.
Related Places (30)