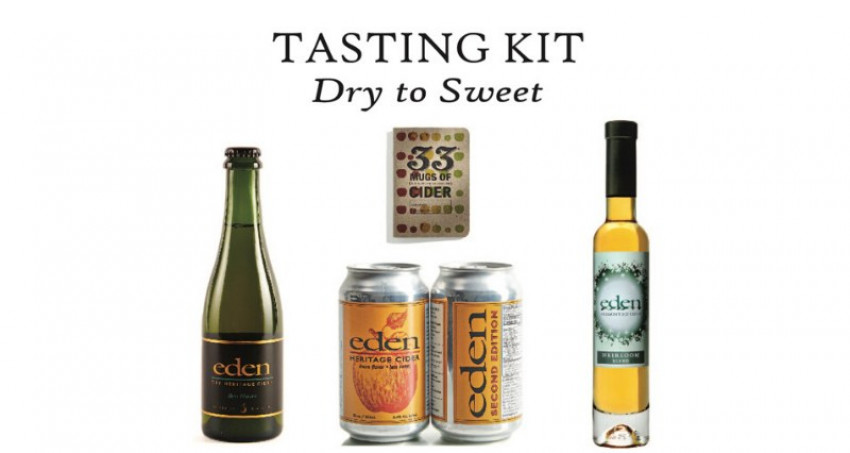 Eden Specialty Ciders
150 Main Street
Newport, VT 05855
Get Directions
New to artisan cider, or just wanting to delve a little deeper?
Sign up for a free guided tasting with Eleanor Leger. She'll take you on a virtual tour of the cidery, taste the ciders with you from dry to sweet, and answer the questions you didn't even know you wanted to ask.
Check out theTasting Kit:  In one box you get three very different ciders to try, a page of cider facts, a tasting guide, detailed descriptions of each cider, and your very own '33 Mugs of Cider' tasting notebook. Order a kit and taste along!
Make it a party!  Invite friends, family or colleagues to join you on the same date.  Be sure to order the kit at least 10 days in advance so the ciders arrive and have a few days to rest after their journey down from far Northern Vermont.  Private group tastings also available by request: [email protected]
REGISTER FOR YOUR FREE GUIDED TASTING SESSION
Dry to Sweet – Friday June 12: 6:00pm Eastern Time
Dry to Sweet – Saturday June 13: 6:00pm Eastern Time
Dry to Sweet – Sunday June 14: 4:00pm Eastern Time