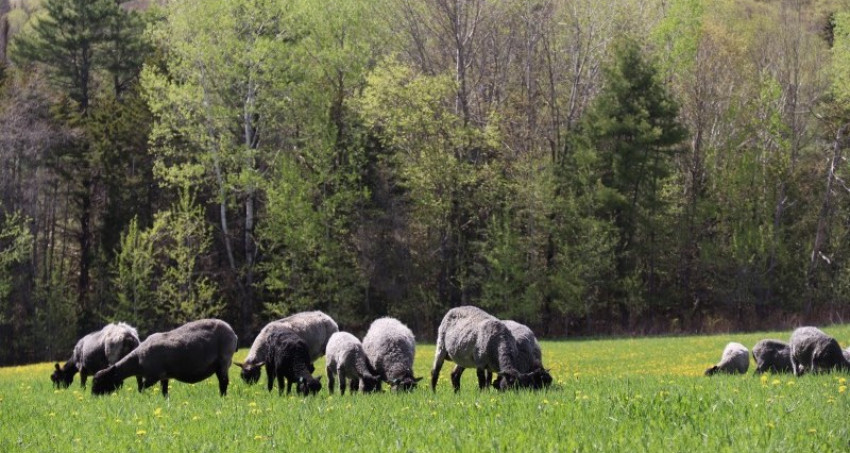 Vermont Grand View Farm
1638 Scales Hill Rd
Washington, VT 05675
Get Directions
Mon, Aug. 10, 2020 7:00 PM
Join Kim and Chuck Goodling for a virtual tour of Gotland Island, Sweden, as they introduce you to the county of origin for their flock of Gotland sheep. You will learn about this amazing breed of sheep, the island's rich Viking history, the amazing regional landscape, and the many artists who call it home. Kim and Chuck have traveled to Gotland, Sweden several times to learn from the shepherds there about Gotland sheep. They also lead tours to Gotland for a full immersion into the Swedish agricultural life on the island. 
All participants must register prior to August 10. Visit vermontfarmschool.com/register-for-open-farm-week-2020 to sign up! After registering, participants will receive a confirmation email containing information about joining the meeting.
Please keep in mind, the Vermont Grand View Farm's farm store will be open on Thurs and Fri from 5:00pm to 8:00pm. They offer a lovely selection of premium Gotland/silk blend yarn, hand felted garments and accessories, and their own Vermont maple syrup. Stop by the farm studio and store to see and purchase some of their farm raised products. Cash preferred but credit cards accepted. Please leave all pets at home!
VT Grand View Farm is one of the earliest farms in the town of Washington with the initial purchase dating back to the late 1700s. The Goodling family is the fourth family to own the farm. When they moved in, the farm had not seen livestock for over 50 years. They have worked hard to reestablish its rich agricultural history through regenerative farming practices. The farm is home to Vermont's first flock of Gotland sheep, a few pigs, and two border collies.