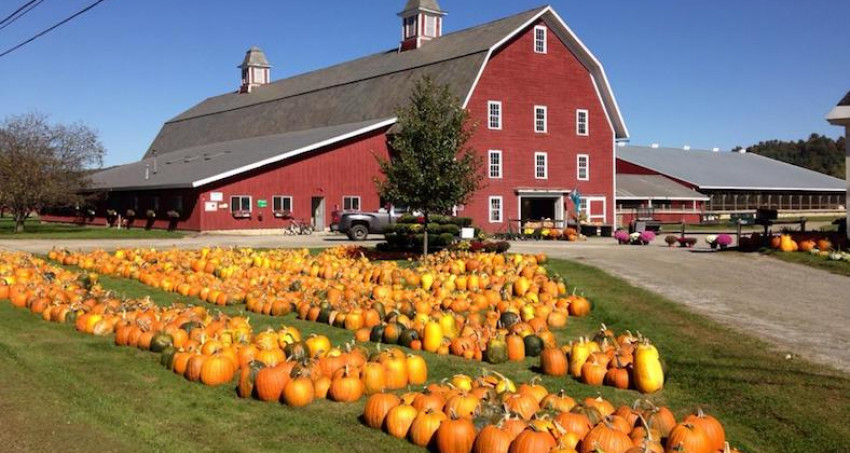 Conant's Riverside Farm is a sixth generation dairy and produce farm located in Richmond, VT. Established in 1854, they produce milk, beef, sweet corn, flowers, pumpkins, and squash.
Conant's Riverside Farm
2258 W Main St
Richmond, VT 05477
802-825-1312
Hours of Operation
Sweet Corn (July/Aug) and Pumpkins (Sept-Oct):
Daily; 10:00am - 6:00pm
Check Facebook page to verify open dates/times.
Best Season to Visit
Fall
Website
Find Conant's Riverside Farm on Facebook