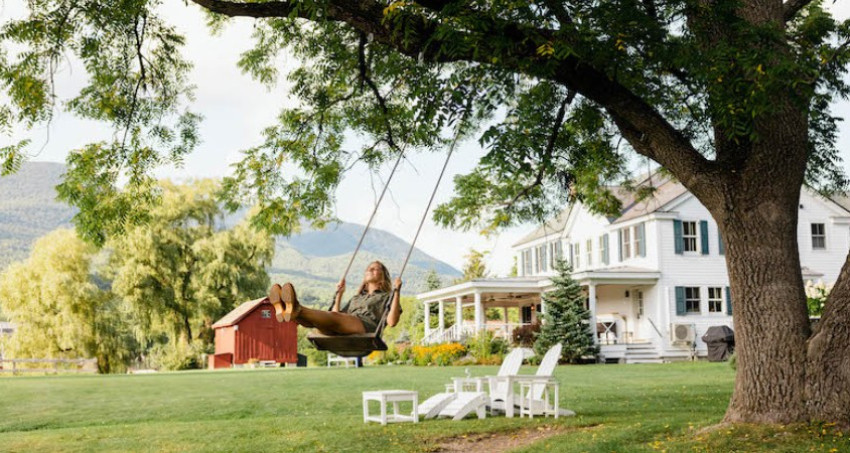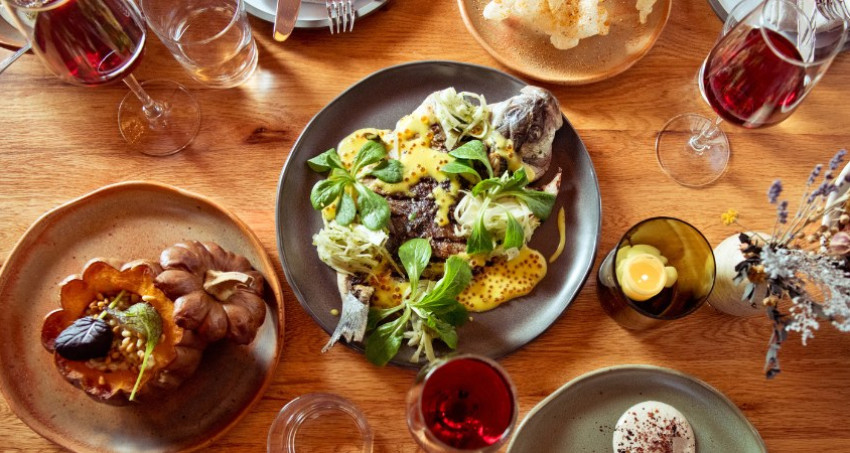 Hill Farm by Sagra is a boutique inn, restaurant and educational vegetable farm on a historic dairy located just outside of Manchester, Vermont in the Equinox Mountain Valley.

The 50-acre property includes walking trails along the Battenkill River, patios overlooking the mountains, a vegetable farm open for walking and grazing, along with a seasonal pool & hot tub.

Dining at Hill Farm's restaurant, Grange, is a culinary celebration of time and place in Southern Vermont. Chef Austin Poulin crafts menus inspired by what is coming out of the ground at Hill Farm and from our surrounding community. We encourage you to make a reservation to savor the flavors of the season.

Hill Farm is equipped with beautiful accommodations that blend the modern and bucolic for a serene stay. Accommodations include a combination of inn rooms and private cottages, each one uniquely designed with pieces sourced from local artisans and makers.

An overnight stay also includes a complimentary farm breakfast.

Guests will have the opportunity to participate in a wide range of activities both on and off the property that connect them to the farm and the land including culinary classes, farm tours, yoga, fly-fishing, hiking, skiing (at nearby Stratton, Bromley and Magic Mountains) and all else that Southern Vermont has to offer.

Our restaurant, Grange at Hill Farm, is a celebration of this time and place in Southern Vermont. The newly opened restaurant is located on the historic Hill Farm property accompanying an inn and vegetable farm. Dinner is served in a lofted barn with sweeping mountain views and an open kitchen centered around the wood-fired oven. Menus by Chef Austin Poulin are inspired by what is coming out of the ground at Hill Farm and from our surrounding food community. A curated artisanal beverage menu highlights regional producers and growers who care for the land.
Events Happening Here (1)