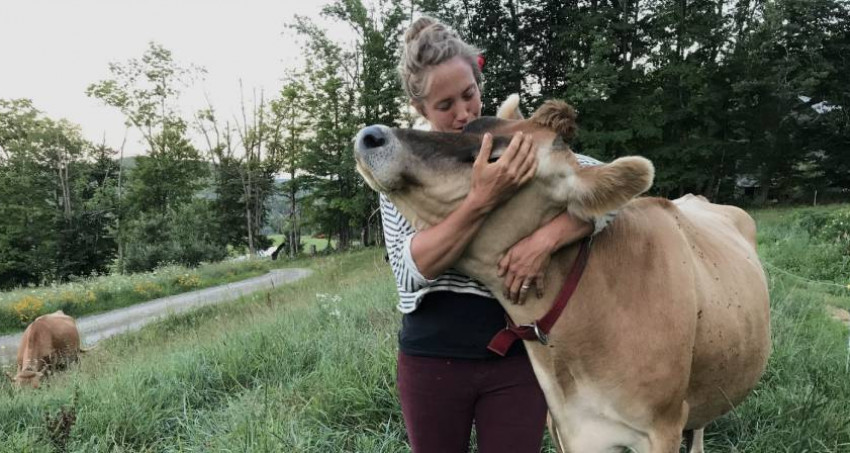 Rebop Farm is highly diversified, grass based, and organic practice. They intensively graze their Jersey dairy cows and flock of Katahdin sheep, pasture their poultry, and raise pigs. They sell meat CSA shares, whole and half animals, raw milk, their own maple syrup, raw honey, and sheepskins.
They also offers events, workshops, and concerts. The farm welcomes visitors and has an on-site farm store.
Our raw milk is only available by advance reservation or monthly subscription, directly from our farm. Please email or call ahead to purchase milk. Milk is sold in reusable half gallon glass jars, to eliminate packaging and waste. Contact us for a tour of our milk house and parlor, or to meet the cows!
From The Blog