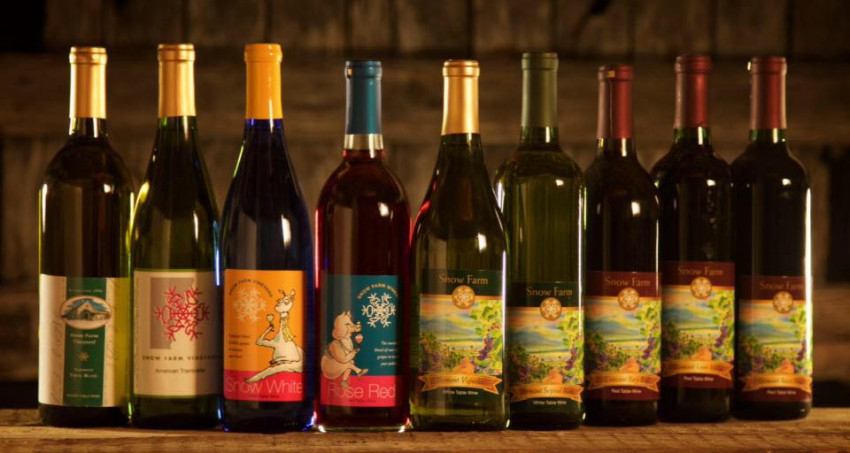 Snow Farm Vineyard was Vermont's first modern vineyard, started in 1992, with a goal of preserving agricultural land by providing an alternative product for farmers. The vineyard's location, on an island in the middle of Lake Champlain, allows for a slightly different mix of grapes than other vineyards in the state. They grow vinifera grapes - Pinot Noir and Reisling, as well as the more cold-hardy French hybrids - Vidal Blanc and Baco Noir. Thanks to Vermont's cold winter temperatures, Snow Farm also produces an ice wine, a product that cannot be made in many other places around the world.
Crescent Bay B&B is in a historic 1820's farmhouse located just around the corner. There are gardens with vintage stone castles, and three bedrooms decorated with antiques and locally handcrafted quilts. Animals on the premises include a border collie, intelligent cat, standard bred horse living in retirement, chickens, llamas, and pigs. The vineyard hosts concerts in both summer and winter, which have become a regular weeknight destination for many Vermonters. Check their website for the current lineup.
Take a hike anytime of the year on the Fox Hill Trail in the vineyard.
From The Blog