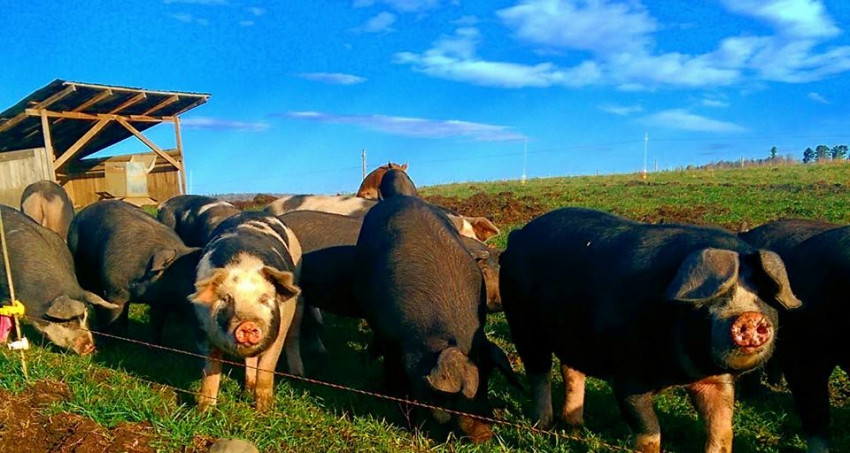 Snug Valley Farm produces, grass-fed beef, pasture-raised pork, grass-fed lamb and 7,000+ pumpkins each year on their family farm in East Hardwick Vermont. They welcome visitors and can accommodate school and group tours upon request. Please be sure to contact them to set up a time to visit to ensure they are available.
Click here for directions and contact information!

Snug Valley Farm is committed to providing you with grass-fed and pasture-raised meats that were raised with respect, sustainability, and the environment kept in mind. The epitome of the Vermont working landscape, their setting provides a natural, humane growing environment for all of their livestock and it shows in the end product. These Vermont farmers work hard to be good stewards to the land and the community.