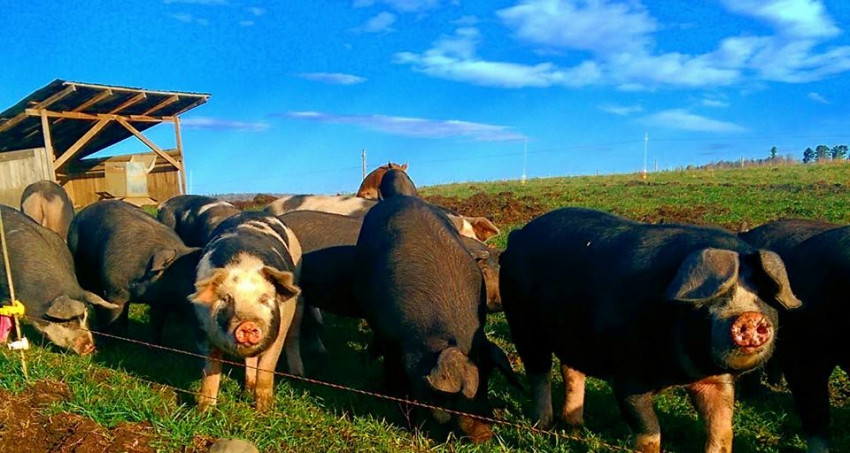 Snug Valley Farm welcomes visitors to the farm in East Hardwick, Vermont.  They can also accommodate school tours and group tours.  Since they are a working farm, please call first to be sure they're available.
During October, feel free to stop by to select your pumpkins from Ben's Pumpkins. 
Visit the farm in East Hardwick to purchase their products, or place your order online, and then pick it up on a Meat Up date.  Find them at Vermont Farmers Markets this season.
Happy animals taste better. It's common sense, right? That's why Snug Valley Farm raises their animals in a humane, natural way. Their Holstein steer and heritage breed pigs are never given hormones, stimulants, or fed animal by-products. They're raised in an atmosphere of loving kindness by Vermont farmers who work hard to be good stewards to the land and the community.