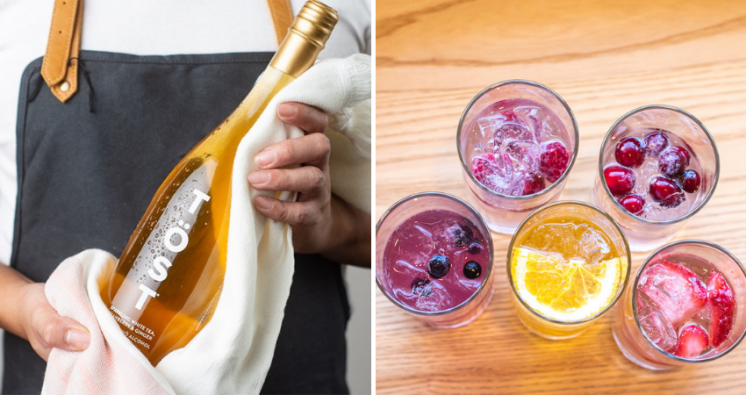 If you're going all in on Dry January, Vermont is the place to do it! With a huge variety choices from apple cider (the original non-alcoholic Vermont drink!), to a sparkling pop of the bubbly, local producers have the goods to get your through the month. Reap the health benefits of locally-produced kombucha or capture the vibe of an alcoholic drink with its guilt-free alternative when you ramp up your Dry January beverage menu with the help of DigInVT's Go Dry! Go Local! guide.
There's one word for this beauty: complex. "Heavy on the forest vibe," this non-alcoholic stunner has hints of black currant, gentian, marjoram, cinnamon leaf, galangal, juniper berries and stinging nettle with a bit of local honey to balance the earthly undertone. This one may be a bit hard to find, but worth the hunt!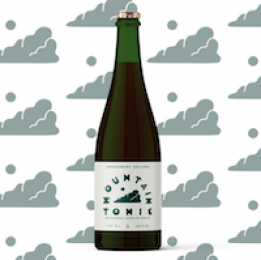 TÖST. When you give up the bubbly but still want a sophisticated and festive vibe, look for this Vermont-produced sparkling beverage. Not too sweet, lower in calories, and on point for any celebratory event and everyday meaningful moment. Crafted by a team of culinary experts with natural ingredients, TÖST was created so everyone can celebrate their moments positively and inclusively. Enjoy the original TÖST flavored with white tea, white cranberry, and ginger and TÖST Rosé with flavored with white tea, ginger and elderberry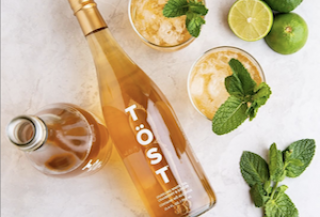 Whistle Pig Piggy Back Devil's Slide and Piggy Back Devil's Slide and a Half (CBD infused). This Vermont-based distiller has gone global for a reason! WP shows some serious creativity with these alcohol- free liquors, both distilled from 100% Rye and aged 6 years for bold, complex flavors, then undistilled to a uniquely quaffable aged whiskey. 100% of proceed going to bartenders across the nation who have had a slow start to 2022!
For a Dry January weekend brunch wake-up call, try The Best Part of Waking Up! 2 oz. Piggy Back Devil's Slide Non-Whiskey/1.2 oz. Whistle Pig Barrel-aged Maple Syrup/5 oz. freshly brewed coffee/whipped cream or a donut on the side!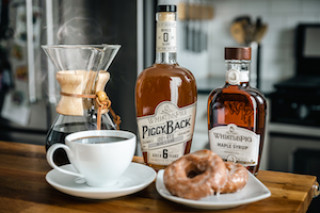 Inspired inspired by teal waters, lush forests and majestic mountains," this newcomer on the beverage scene promises to get your taste buds firing with the perfect balance of sweet, south and bitter. Perfect for a restart in January, Bitter Bubble's all natural botanical formulas deliver the digestive health and benefits of bitters.
Check out these creative flavor combos - Sour Cherry and Chicory, Blood Orange and Chamomile, Rhubarb and Hibiscus! Refreshing and inspiring, Bitter Bubble is here for all of your adventures and with you 'til the (slightly) bitter end.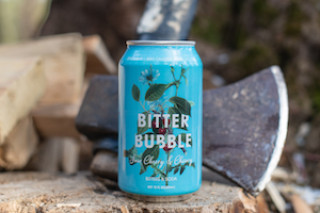 Made with 100% Champlain Orchards eco-certified apples, each week's freshly pressed batch is delightfully different based on the varieties the orchard is packing for fresh fruit that day. A blend of McIntosh, Empire, Cortland, Gala, and other varieties, it's doesn't get more local or more refreshingly delicious! Serve hot paired with a cider doughnut and this Vermont classic will keep you cozy during the long days of winter .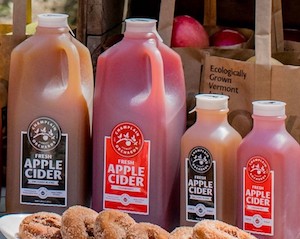 Skinny Pancake, Stowe.
Kudos to the team at Skinny Pancake who wanted to find ways to reduce waste and dreamt up a line of in-house seltzers to replace bottled beverages. Welcome to the world, Cranberry Lime, Blueberry Coconut, Strawberry Kiwi, Raspberry Lime, and get this, CREAMSICLE seltzers!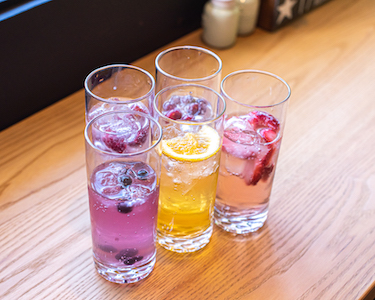 Shrubbly is part of an American revival of old-fashioned Shrubs. What's a shrub? Shrubs are old-time mixers that came about before refrigeration was widely available. Back then folks made use of perishable fruit by adding in some vinegar then using the mixture to flavor drinks with the mix they created. It's made with healthy ingredients like organic fruit grown at their Vermont berry farm, herbs, spices and apple cider vinegar. It's a natural way to refresh your day and do your thing in 2022 with vigor!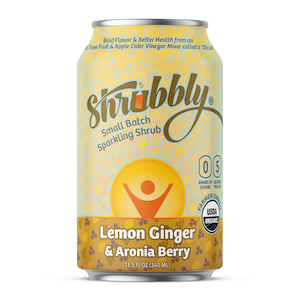 Sacré: Crafted from organic maple syrup, fermented and aged in bourbon barrels, then mixed with Fair Trade, shade-grown coffee, this "mysteriously flavored" non-alcoholic aperetif is creating quite the buzz! Elevating Vermont's maple from its humble origins, Sacré is the perfect sip.
Recipe alert! A Caballero in Vermont: 3 oz. Sacré/1 tsp.mexican chocolate syrup. Rim glass with sea salt, chili powder and lime zest and garnish with a cinnamon stick.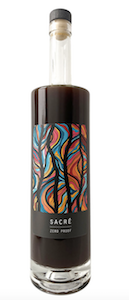 AquaViTea Kombucha.You had us at Hibiscus Ginger Lime - a floral and bright blend of Lemony Hibiscus, floral lime and spicy ginger to awaken your taste buds this winter! Kombucha is the go-to for and alternative to soda and sports drinks this Dry January and AquaViTea doubles down on the probiotic health benefits with premium natural ingredients using authentic Kombucha brewing traditions.
These bold flavors will set the stage for a healthy 2022 - CDB Green Tea Kombucha, Chaga Chai Kombucha, Tumeric Sunrise, Pineapple Lemonade, Strawberry Sage, and Peach Out. And those labels - works of art!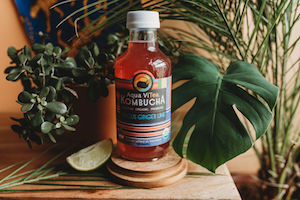 And last but not least...
Take your own growler and head to Savouré at Tandem on Main Street in Bristol where Jess Messer is underway with her annual January tradition of pouring non-alchoholic amaros from the tap!
For all your Dry January beverages check the shelves in Vermont's Food Markets and ask your server at your favorite Vermont Eatery for local non-alcoholic beverage options. And for an easy search for non-alcoholic beverages near you, check out the Farrell Distributing Beverage Locator! Here's to the great January reset!