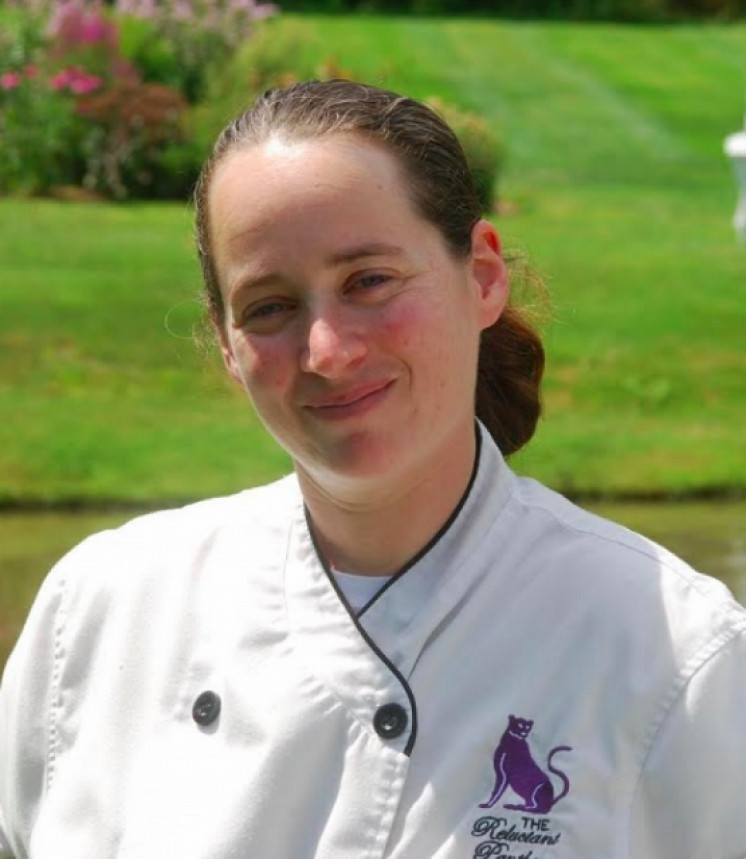 Each year the Vermont Chamber recognizes a chef with a proven history of supporting Vermont's agricultural economy through the use of local food and products. This award has been bestowed upon many of Vermont's top chefs each with diverse talents and a shared passion for local food. This year, Chef Sigal Rocklin of the Reluctant Panther in Manchester, Vermont receives the award! Get to know this spectacular Vermont Chef of the Year . . .
Chef Sigal grew up in Israel, relocating to the states to attend culinary school at the New England Culinary Institute where she first fell in love with Vermont --- and her future husband. Chef Sigal has traveled and worked in restaurants across the country, but returned to Vermont to lay down roots. Chef Sigal currently works at VFN Gold Barn Honoree, Reluctant Panther Inn & Restaurant, where her love for local food could shine.
How does it feel to be Vermont's Chef of the Year?
I'm very humbled and honored to receive this award. To me it shows that people truly recognize the importance of supporting our local community and agriculture. By doing so, we can make our community really thrive.
Tell us a little about The Reluctant Panther . . .
The Reluctant Panther is an Inn and Restaurant in Manchester, Vermont. We have 20 rooms and suites in addition to a small sophisticated yet approachable restaurant. The Panther is a very special place because of our staff. We treat our guests like they're our family and we strive to give each guest a uniquely memorable experience. We are able to create a more intimate relationship with our guests and vendors because we love what we do and that shines through.
What are some of your favorite Vermont products and producers to work with?
That's such a tough question! We are so fortunate to have so many wonderful producers and growers in Vermont. A few that I have formed an exceptionally close relationship would be: Eben from Woodbury Gamebirds. Eben grows our amazing pheasants and is so passionate about what he does. He inspires me and we've even shared some time cooking in the Panther kitchen together. True Love Farm and Pickering Farm have amazing vegetables. Tom at the Chocolate Barn creates wonderful seasonal ice cream using the finest local ingredients. Again, there are so many fantastic producers that are very passionate about what they do and to me, that's what makes Vermont so great.
What's a must-try local dish on your menu right now?
At the Reluctant Panther, we change our menu seasonally - our spring menu will be rolling out soon. One of my favorite dishes on this year's spring menu is our 'Vermont Farm Risotto'. The Risotto will change daily and it features any fresh products from Vermont including foraged wild mushrooms, vegetables and of course Vermont cheese and beyond.