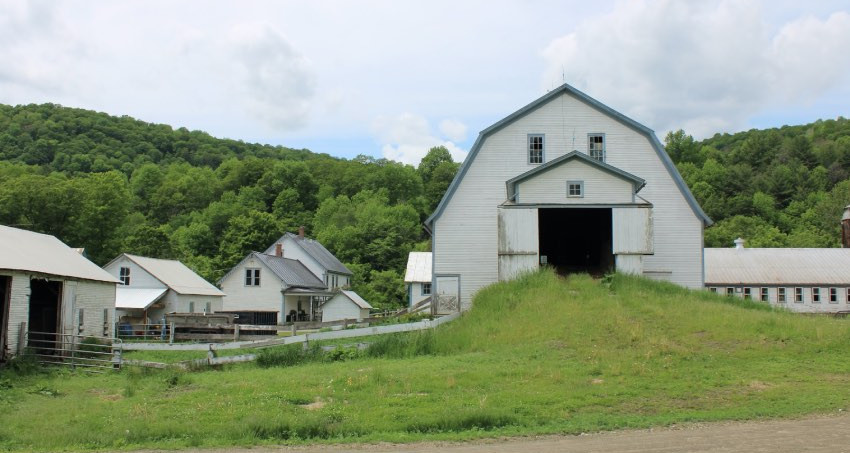 Sun, Aug. 8, 2021 12:00 PM – 4:00 PM
Celebrate community and learn about Flying Dog Farm and the new White River Land Collaborative at this special Open Farm Week event! This celebration for all ages will include live music, local food and beverages for sale, guided farm tours, demonstrations and information tables, historic information including from a local Abenaki presenter, and kids' activities.
You can also head up the hill for a short meadow hike and views of the valley. More details and tour schedule will be posted on the White River Land Collaborative Facebook page.
Free; no registration required. No dogs allowed.
The White River Land Collaborative is a new community project to provide secure land access for multiple farmers, housing and shared infrastructure for farmers around the area, community trails and meeting space, and solar energy generation. Shona Sanford-Long of Flying Dog Farm is a cofounder of the White River Land Collaborative and its first farmer at this historic farm in Tunbridge. She grew up in the White River Valley at her parents' farm, Luna Bleu, and a year ago began building her own grass-based, regenerative, organic livestock business.