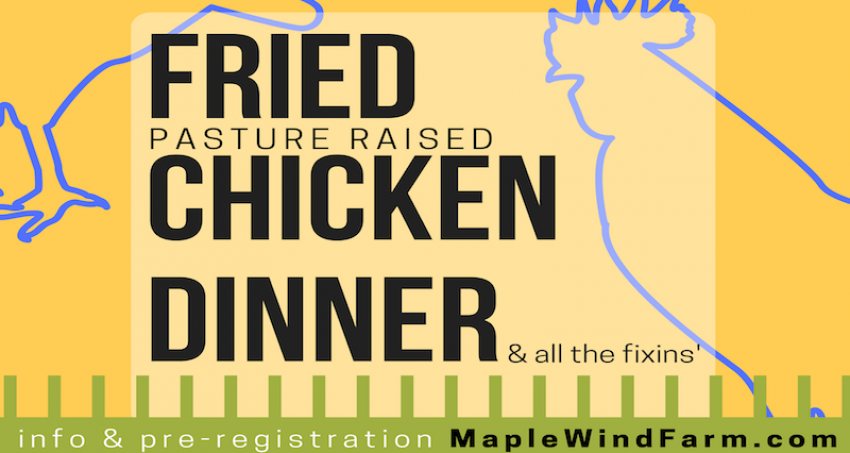 Fri, Aug. 13, 2021 5:00 PM – 7:00 PM
Feast on delicious fried chicken* served with organic side salads and maple cornbread at the farm! There will be live music, lawn games, trivia, and mural painting to round out this fun, family-friendly evening during Vermont Open Farm Week.
Before the dinner, enjoy a hike across the street at the Richmond Town Forest trails.
Choose from two seatings: 5:00pm - 6:00pm & 6:00pm - 7:00pm. Get tickets here (for sale after July 10). Tickets include fried chicken dinner; drinks & desserts are available at an extra cost.
Preregistration is highly recommended. Walk-ups may not be accommodated as capacity is limited.
No dogs, please.
Don't forget that you can also place orders for Maple Wind's meats and eggs to pickup at the same time!
*Maple Wind's signature cornmeal fried chicken recipe is gluten free!
Maple Wind Farm is a pasture-based, diversified livestock operation located in Richmond, VT. They produce the highest quality grass-fed and finished beef, pasture raised pork, chickens, turkey, and eggs. Maple Wind is committed to products that regenerate our precious soil and water resources. They have a small USDA processing facility on site.
Related Events (1)