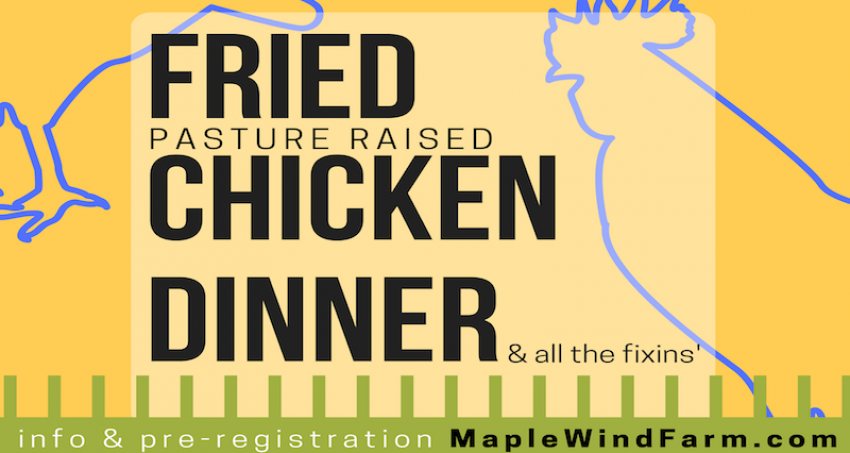 Let us cook for you! Come to the farm in Richmond for a classic Maple Wind Fried Chicken Take Out dinner. Chicken Plate (yes, it's GF chicken!) This delicious farm dinner includes our pasture raised chicken (breast/drum) which is buttermilk brined and dredged in Nitty Gritty Cornmeal then fried to perfection. You also get 2 portions of our side salads (organic veggies by Bear Roots Farm Kitchen!) and our famous maple cornbread (not GF but you can ask for a piece of GF!) Enjoy at home or your favorite picnic spot!
$23/plate. Please reserve your dinners online. https://www.maplewindfarm.com/products/712
Don't forget that you can also place orders for Maple Wind's meats and eggs to pickup at the same time!
Maple Wind Farm is a pasture based diversified livestock farm located in Richmond, VT. Since 1999 they have been raising the highest quality grass fed and finished beef, pasture raised poultry, pork, and eggs through regenerating soil and water resources. "Promoting the health and welfare of our community is our priority." They operate a small air-chilled USDA poultry processing plant on the farm. They sell at their own on farm market, and locally and regionally through wholesale and direct sales.
Related Places (1)