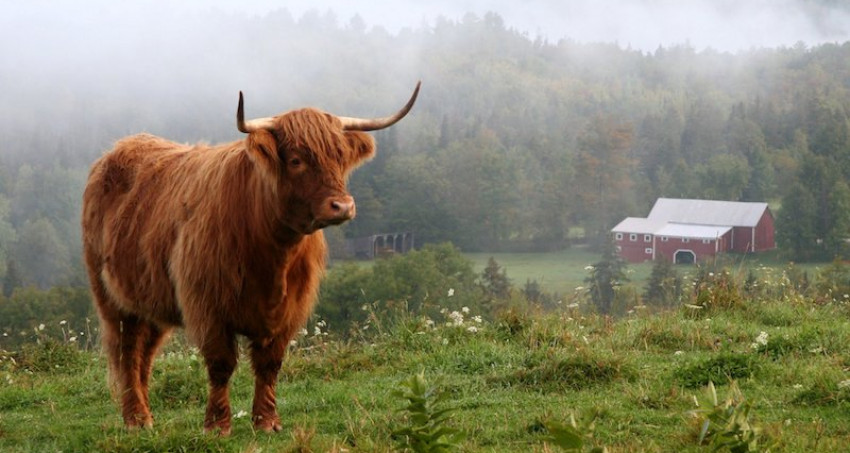 Sun, Aug. 16, 2020 11:00 — 14:00
Bring a blanket and a socially distanced picnic lunch to enjoy the exquisite views of the Worcester Range and the Adirondacks. Watch Heritage Highland cattle grazing on the hillside from the oldest registered herd of Highland cattle in the United States. Family units may pet or comb a Highland calf, taking turns to be respectful of social distancing. Beef will be available for purchase on-site if desired.
The event is free, but registration is required. Please complete this form to register.
Be sure to type in Plainfield Town when using a GPS or phone for directions to the Greenfield Highland Beef Open Farm Week event.
Shat Acres has been raising Champion Highland breeding stock since 1967. Their Highland and Highland/ShorthornX beef has been sold as Greenfield Highland Beef since 2007. Greenfield Highland Beef is 100% grass fed and finished, and is lean, tasty, and tender. Their beef is sold at City Market in Burlington, Hunger Mountain Coop in Montpelier, and at the Montpelier Farmers Market, as well as various pre-order pick up sites. Highlands are the oldest breed of cattle in the world and have been in relationship with humans for over 1600 years. Their majestic horns and long hair make them distinctive from all other bovines. Highlands are generally docile and love being combed and brushed.