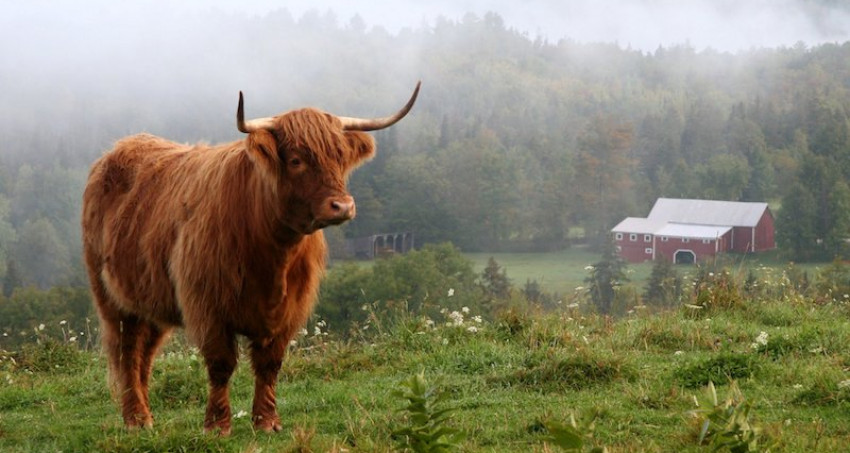 Bring a blanket, bring a lunch and enjoy a picnic by the pasture, enjoying exquisite mountain vistas and watching the oldest registered fold of Heritage Highland cattle in the United States grazing nearby. There will be fuzzy Highland calves to comb and cuddle and a Highland decorated cake to enjoy after your picnic. Greenfield Highland 100% Grass Fed beef will be available to purchase at the farm.
$5/person. Children under 3 are free.
Be sure to type in Plainfield Town, not just Plainfield, when using a GPS or phone for directions to the Greenfield Highland Beef Open Farm Week event.
Ray Shatney and Janet Steward own and operate Shat Acres Highland Cattle and Greenfield Highland Beef. Their family has been raising and selling champion Highland breeding stock and delicious Highland beef for over half a century. Their Highland breeding stock is sold all over the United States and as far away as Australia. Their 100% grass fed and finished beef is available at Hunger Mountain and City Market Coops, the Montpelier Farmers Market, and at the farm in Plainfield.
Related Places (1)