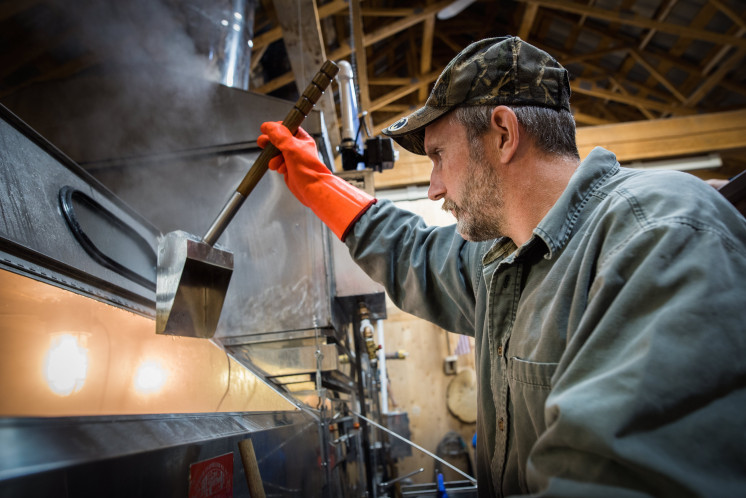 Maple Open House Weekend is a statewide event celebrating sugaring season. Sugar makers throughout Vermont will open the doors of their sugarhouses, inviting visitors in to experience and enjoy this remarkable time of year when pure Vermont maple syrup is made. Whether it's the sight of steam rising from the sugarhouse, the inviting aroma of boiling sap, or the sweetly divine flavor of syrup as enjoyed in traditional sugar-on-snow, visitors are treated to an experience for the senses!
Some Examples of Activities Offered:
Tours of sugarhouse and woods
Pancake breakfasts
Maple candy-making demonstrations
Live music
Horse-drawn sleigh rides
Sugar-on-snow
Sampling of maple syrup
Maple donuts, maple cotton candy, maple creemees and other maple goodies to try
Maple syrup and maple specialty products to purchase
Each participating sugar maker has their own unique take on the weekend, and are hosting events at different times.