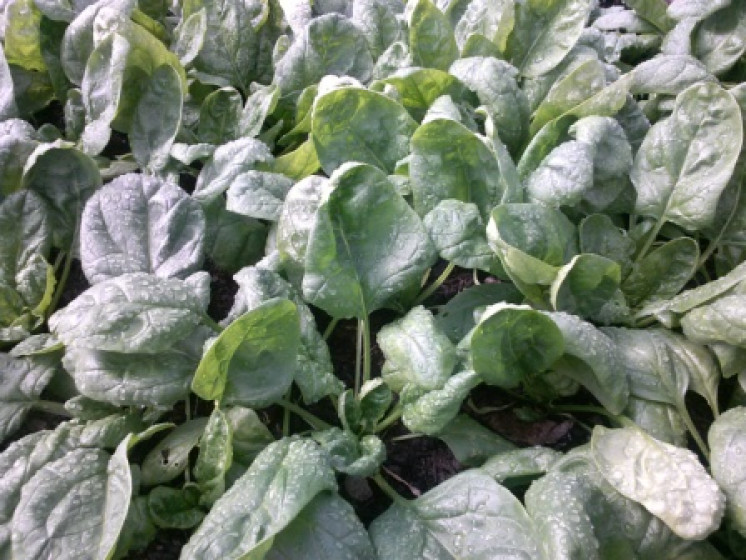 It's that time in Vermont when the sunlight gets stronger, the High Mowing Seeds displays arrive fully stocked at the local store, and my thoughts turn to the taste of the just-harvested foods of spring, summer and fall. Almost ten years ago, this time of year was also when Localvore groups around the state started challenging themselves to eat 100% local food even though it had been months since we last saw a garden. 100% local in this case meant anything from within 100 miles, not counting spices and leaveners like baking soda or baking powder (commercial baking yeast was always up for debate). Let me tell you - a lot has changed in the years since. Yeah, that's right, things were tougher back when I was eating like a Localvore, it's one of those stories.
Vermont now has farmers markets and CSAs that go year round all over the state.
In our grocery stores, particularly food co-ops, in winter you'll find flours, grains (like cornmeal and wheat berries), beans, prepared all-local foods, root crops, and even local produce that's fresh, frozen, pickled, dried and greenhouse-grown. In the beverage department there's an expanding field of local wines, hard ciders, and spirits made from local ingredients. Some of these products existed ten years ago, but required a lot of searching and stores' supplies often ran out faster than a delivery of Heady Topper. Some of these products weren't available at all and took considerable collaborative work between farmers, producers, and technical specialists to create. The Cyrus Pringle all-local flour bread from Red Hen Baking Co. is a great example of that, and in 2010 one of the Localvore challenge leaders wrote about the process for Local Banquet.

There are also local staples that we're used to finding year round - like an abundance of dairy products, meat, poultry, eggs, maple syrup, and honey. Plus anything we've preserved from summertime (or talked our friends into giving us) or that are grow-able in your average sunny windowsill, like sprouts, micro greens, and herbs.

With all these local ingredients around, people like me who are conflicted about wanting the flavors of spring with the skiing of winter can have both of our wishes come true. The following menu uses local ingredients to create a fresh, spring-like dinner in winter by adding in tangy elements, different textures, and all available greenery.
Rough cut pasta tossed with sharp local cheese, sunflower seed oil, and sprouts
The recipe for rough cut pasta is below, it's simply a way to make egg noodles without owning a pasta maker. These are very chewy noodles that go well with the sharp cheese and, if you have it, a spicy micro-green like radish. Here's High Mowing Seeds information on making your own sprouts. You can also read about local sunflower oil in this article from Local Banquet.

Steak with grape catsup
Okay, unless you got Christmas presents from my Mom this year, you probably don't have grape catsup, which is a jelly that tastes like chutney, made from Concord grapes. An alternative would be to cook down 1 ½ cups of berries from the freezer with a modest splash of maple syrup and a generous splash of either cider vinegar or VT wine that's gone to the vinegar side of recently opened and add chutney spices (ginger, cinnamon, cloves, cayenne, salt or check your favorite chutney recipe for their recommendation - add these a few pinches at a time until it tastes right). Another option is to use Cider Jelly for that tangy fruit flavor. If you have a windowsill herb garden going on, sprinkling this dish with minced fresh basil, rosemary or mint is an option, too.


Bread and butter
The previously mentioned Cyrus Pringle bread. If you aren't near a place with Cyrus Pringle, or local bread flour for baking your own, you may have better luck finding local ingredients for cornbread and / or muffins. I use King Arthur Flour's blog to find recipes. 
Winter spinach salad with bacon and "pickled" shaved roots
Winter spinach is very sweet and thick. For this salad, first shave about ¾ cup of sweet beets, golden beets, and/or carrots, sprinkle them well with salt and cover with cider vinegar. Let these stand an hour. Then, chop up 6 strips of bacon and cook them to crispy in a large skillet. Add 5 cups (or so) of spinach, pausing briefly for the merest bit of wilting, then flip upside down onto a serving plate (so the bacon and bacon fat land on top). Sprinkle the roots on top, being sloppy to be sure some of the vinegar gets mixed in too. Grind pepper on top. This salad also tastes good with chopped hard boiled egg.

Maple ice cream from Strafford Organic Creamery
If you don't have the maple ice cream available, try this maple crème brulee recipe from Butterfly Bakery. 
Rough Cut Pasta Instructions

1 ½ cups all-purpose flour + more for rolling
½ tsp salt
3 egg yolks  
1 egg  
Water

In a medium bowl, mix flour and salt. Make a well in the middle where you beat together the egg, yolks and 2 Tb water. Starting from the middle and moving out, incorporate the liquid. Add more water as needed to form a cohesive, but not sticky, kneadable dough.

Dump dough onto a lightly floured countertop. Knead until smooth. Cover with bowl and let rest for at least 10 minutes.

Put a large pot of salted water on to boil.

Without re-flouring the countertop, begin to roll dough out into a sheet, flipping over regularly. When it gets to about ¼ inch thick, lightly flour both sides. Keep rolling until it's about 1/8 inch thick - not quite as thin as "windowpane" (where you can see through it) but close.

Using a pizza cutter, cut strips about 1 inch thick going one way and then divide the long strips into the lengths you want. It's rough (or, if you prefer, "rustic). Sprinkle the top with more flour.

When the water is in a low boil, using a metal spatula flip the noodles onto 2 large baking sheets (for transportation purposes). Drop into water and cook until the noodles rise to the surface, around 3 minutes. Drain.
Find more menus and other food writing by Helen Labun Jordan at www.discoveringflavor.com