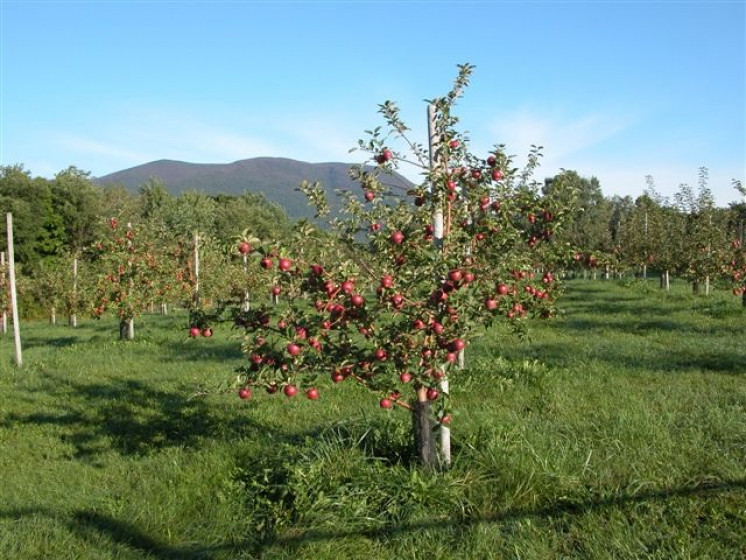 It's been a banner year for "wild" apples this year - the untended trees growing at field edges, along back roads and, luckily for me, in my backyard. I've gotten buckets of sweet, eating apples from a forgotten apple tree behind my house. I looked out the dining room window one morning, and the ground was blanketed with fruit!
There are a lot of things you can do with an abundance of apples, my favorite is making apple butter. I use this simple recipe from EatingWell, which is essentially to roast the apples with cider until they break apart, get thick, and the sugars caramelize. 
Apple butter has a lot of uses. Spread it on thick slices of bread (like, you know, butter), use it for jam in a PB & J sandwich, serve with cheese or on a charcuterie plate, add a little vinegar for a sort of chutney sauce on chicken or other meat, warm it with a splash of cider or rum to pour over vanilla ice cream. If you want to get fancy, try out these Apple Butter Candies that were my cooking project over the Labor Day Weekend. 
If you don't have a backyard full of apples, there are plenty of pick your own orchards to visit. Just look at the Farmstands and U-Pick category in DigIn Search And be sure to pick up extra apples for pies. . . 
Read more of Helen's writing at http://discoveringflavor.com/