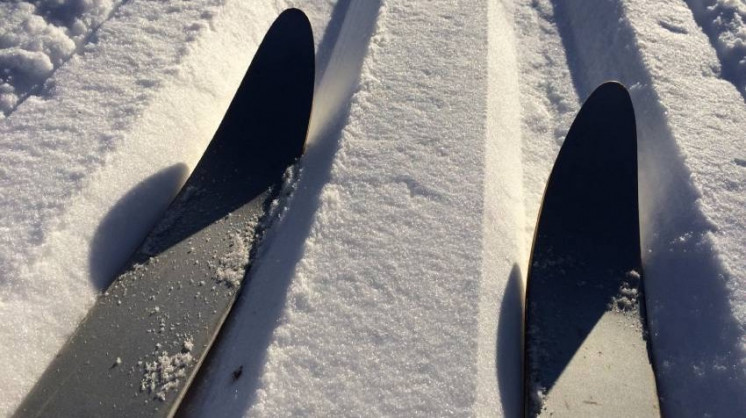 Vermont has a lot of ski towns, but there is no ski town like Stowe. We went to the local experts to find out the best dishes and local pairing for your après ski adventures.  Between the cideries, the breweries, and the many restaurants, food and drink pairings here are taken seriously. Whether you snowboard, downhill ski, nordic ski, or prefer to stay back at the lodge for a spa day, après ski is for everyone. And perhaps no place does it like Stowe.  
Beer nerds, food nerds, music nerds rejoice with over 1000 records, a rotating list of 24 beers on tap and over 50 bottles and cans to choose from. (Did we mention the wine and cocktail menu?) Put your snowboard away and head over. Enjoy the tunes, have a beverage, and relax with food that is sure to get you ready for your next round on the slopes.
Here is Chef Josh Bard's recommendation:
My choice for an après dish would be our Gose steamed mussels.  They are great as a shared dish. We steam large Maine mussels with Lost Nation Gose, toasted almond, celery and a garlic herb butter.  The dish is finished with grilled Elmore Mountain bread. It can be paired with several different beverages. Currently, we have on draft, which is their Gose dry hopped with Citra hops and aged with organic grapefruit.  The citrus and sour notes of the beer compliment and carry the flavor profile of the warm Mussel broth. You also can't go wrong with a Doc Burger and a Hill Farmstead Edward.
Head over to Tres Amigos for live music and Mexican food inspired by the local community.
Megan Maher, general manager, gave us her favorite way to celebrate after a day at the slopes:
Here is a photo of our brisket tacos. It is slow braised beef brisket, with sauteed peppers and onions, and cheesy queso. We paired it with our "Hot Fuzz," a spicy peach and habanero margarita. We chose these because the spicy margarita will warm your insides right up after a chilly day on the slopes, and the cheesy brisket tacos are a perfect way to fuel up and fill up after hitting the hill.    
The folks over at Idletyme plan their menu and the beers they brew in-house to naturally pair together, but how do you choose?  Don't worry, they have you covered. They shared their favorite way to enjoy your post skiing adventures.  If you happen to visit in the summertime, be sure to pay a visit to their dog-friendly patio right off the Stowe bike path.


We recommend our Sriracha Wings and a Brew-Ski Sampler. We find it to be a great après ski dish because it is perfect for sharing with all of your friends while you are reliving stories of a great day on the mountain. Our Sriracha wings pair great with a brew-ski sampler, giving you a chance to try several of our freshly brewed selections, and letting you decide your favorite.
Just down the road from Stowe in Waterbury is a can't miss stop on your beer adventures. Prohibition Pig Chef Cory Swoffard offers his take on a classic pairing, perfect after a day with friends on the slopes. Oh, and don't forget to pick up a growler of your favorite in-house brew to enjoy later.
My suggestion for an après ski dish at Prohibition Pig would be our poutine.  We top an order of our duck fat french fries with local cheddar curds from Maplebrook Farm and a house-made shallot gravy. There are some optional toppings to add plenty of variety as well.  For a beer pairing, I'd recommend our Downtown Piggy Brown.  It's an American brown ale full of roasted and nutty notes that play well with the hearty comfort foods you'd want after a long day on the mountain. We find the smooth, caramel notes on the finish really compliment the earthy sweetness of the Vermont butter and cheese in the poutine, while the light hoppy bitterness cuts through the richness of the gravy.  While it pairs nicely with the poutine, it's just as comfortable sitting next to a plate of any of our smoked meats.
And these are just a few of your après ski choice spots in the area. Be sure to stop by The Bench, Stowe Cider, The Alchemist Brewery, or von Trapp Brewery for even more adventures in food and local libations.