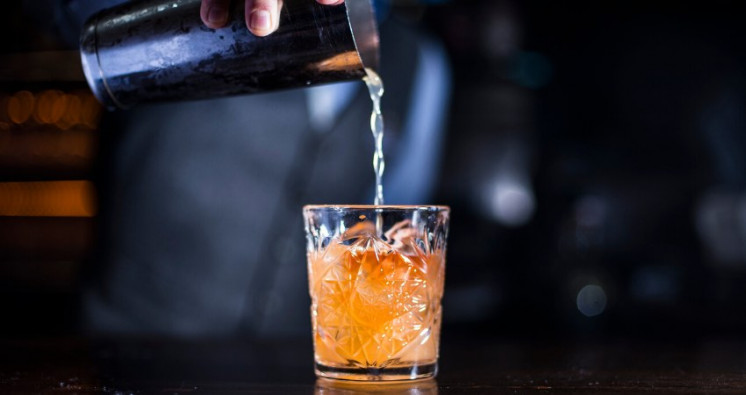 Have you ever gone out to a bar or restaurant and had an amazing cocktail that you wanted to recreate at home? Well, now you can! Check out the following recipes and videos from our creative Vermont bartenders using some of our state's high quality distilled spirits. Gather your ingredients, mix up your drink, and enjoy! Even better, invite your friends to a virtual cocktail hour and sip together.
---
The Negroni is thought to have been first made in Florence, Italy around 1919. It is considered to be an aperitif. The classic version includes gin, campari, vermouth rosso (red, semi-sweet), and an orange peel. Click here to see Sam, the bar manager from Caledonia Spirits, making a Negroni with their Barr Hill Tom Cat Gin.
Have you ever had a Ramos Gin Fizz? This New Orleans cocktail was first made in 1888 at the Imperial Cabinet Saloon. PUNCH, the online cocktail magazine, calls it "the milkshake of fizz drinks." Check out the how-to video here!
A Boulevardier is riff on a Negroni using whiskey or rye instead of gin. Below, Connor, the bar manager at Mad River Distillers, shows us how to make one using their bourbon whiskey.
The original recipe used equal parts Absolut Vanilla and Kahlúa, one shot of espresso and organic sugar instead of sugar syrup. The fresh espresso helped melt the sugar, which produced a stronger version of the cocktail instead of using sugar syrup. The Mad River Distillers' twist includes local ingredients to make this classic cocktail even better! Here's bar manager Connor again, showing us how to make one.
When in Vermont, why not use maple syrup instead of sugar or simple syrup in your bourbon sour? Here, Mad River Distillers bartender Taylor shows us what to do!