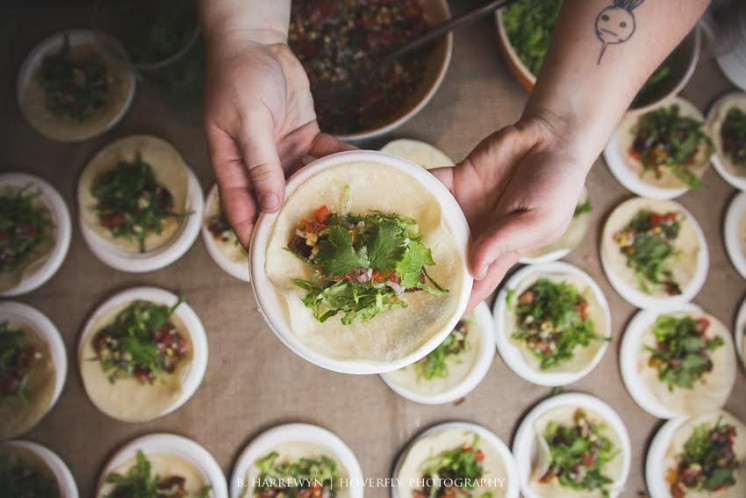 Food festivals allow us to go deeper into our favorite foods and enjoy an exploration into Vermont's taste of place.  It's a chance to taste, sample, celebrate and get a little silly, too. When else can you participate in a pie eating contest, watch a cooking demonstration, and also sample new products that take farm fresh ingredients to the next level.
Celebrate local food, beverage, and farms in southern Vermont! The annual Grafton Food & Spirits Festival is one of the most popular events of the year, bringing dozens of local vendors together to celebrate Vermont's "taste of place." Booths range from farm-fresh produce and meats from area farms to jams, syrups, and local liquor for sampling and purchasing, as well as opportunities to learn during workshops and guest chef demonstrations. Don't miss the very popular kids cooking competition.
A festival celebrating craft beers and the brewers who brew them. The third weekend in July at Burlington's Waterfront Park with scenic views of Lake Champlain framed by the Adirondack Mountain Range. Tickets are still available!
This nine-day festival is all about the blueberry. Visitors can enjoy the Big Blue Parade, a Blue Street Fair, children's activities, jam making, blueberry-themed specials in the local eateries, blue music events, a blue car auto show, blueberry bake sales, blue beer, as well as pick your own blueberry opportunities.
For one special evening in August, farmers and chefs from all across Vermont come together to prepare a sensational meal for you and fellow food enthusiasts. It is a fundraiser for the Vermont Fresh Network — all proceeds go to continuing programming that helps bring more Vermont grown and raised food to the table.
Vermont is a world-class cheese state with the highest number of cheesemakers per capita: 50 of them. You are invited to share their passion for making exceptional cheeses, taste great local foods, wines, craft beers and spirits, and meet the artisans who make them.
Farms across the state are opening their barn doors and garden gates to give you behind-the-scenes access. What's the greatest part about Open Farm Week? Every farm is unique! Milk a cow and harvest a carrot at one farm, enjoy a farm fresh barbecue with a live band at the next.
Celebrate the "stinking rose" with garlic-lovers from throughout New England.  Now in its 23rd year, you'll be able to sample food and crafts from hundreds of different vendors, all made from - surprise - garlic and herbs!  Everything from garlic ice cream to garlic jelly, pickled garlic, roasted garlic, garlic braids and, of course, plain garlic bulbs of every variety will be available for sampling and purchase, along with garlic braiding and cooking demonstrations.
Voted one of the "Top 10 Fall Events" every year since 2014 by the Vermont Chamber of Commerce, the Vermont Golden Honey Festival is part farmers market with local produce and hot food, part craft fair with artists and crafters selling their unique items for you and for gifts, and part beekeepers event with woodenware and networking for bee enthusiasts.