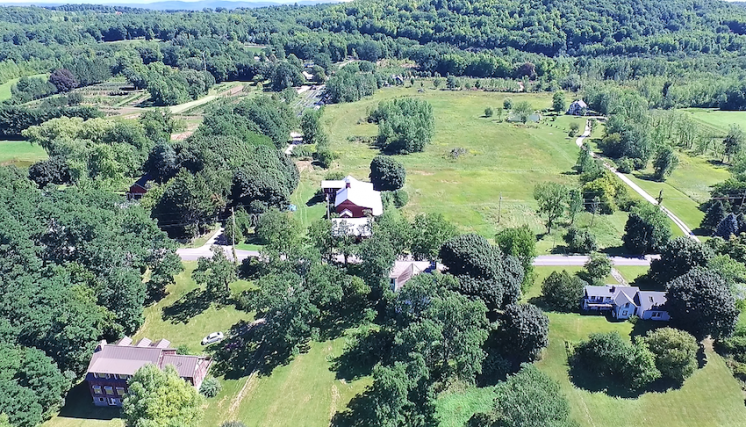 The Clemmons Family Farm in Charlotte, VT, is the newest addition to Vermont's African American Heritage Trail. A beautiful 148-acre property, this farm is not only an agricultural site, but has also served informally for decades as a center for multicultural education. The Clemmons family has supported exploration of farming, health sciences, and the arts. Now, they are creating a non-profit organization that will formalize the family's multi-generational work, reports the Burlington Free Press. According to the Free Press:
The Clemmons Family Farm will join 21 sites that traverse the state on the African American Heritage trail, which opened in 2013. The Vermont Department of Tourism describes the trail this way:
The Clemmons Family Farm expands the number of historic farms found on this diverse list. The African American Heritage Trail in fact begins at a famous farm, the Rokeby Museum, in Ferrisburgh. This National Historic Landmark preserves over 200 years of domestic and agricultural artifacts, and was a key stop on Vermont's Underground Railroad. Other sites on the trail that combine Vermont's agricultural and African American history are the Billings Museum, Justin Morrill Homestead, and Hildene.
The African American Heritage Trail is just one of many ways to explore aspects of Vermont's culture, including how agriculture touches different facets of our history. Check out the range of suggested itineraries from the Vermont Department of Tourism and also the food-specific explorations found on DigInVT.
Related Links:
African-American-Owned Farm Added to Heritage Trail - Burlington Free Press
African American Heritage Trail - VT Department of Tourism & Marketing