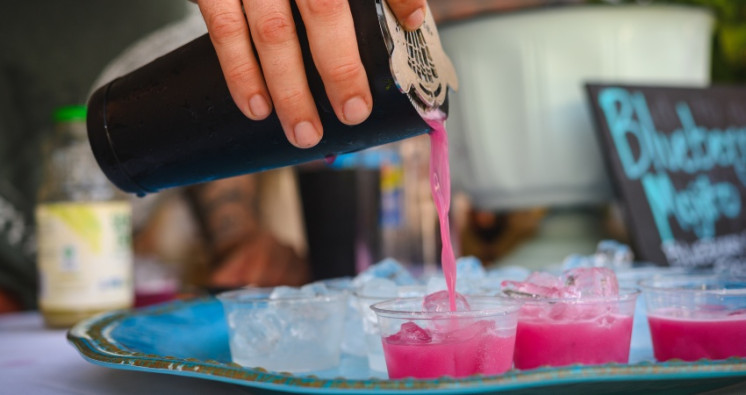 Is there any drink that tastes like summer more than a cold, refreshing mojito? Add some blueberry simple syrup, and it becomes the perfect locally-inspired, late summer treat!
Waitsfield-based Mad River Distillers' blueberry mojito was voted the Best Sip at Vermont Fresh Network's 25th Annual Forum Dinner earlier this month. And they were kind enough to share the cocktail recipe, so you can craft your own cocktail at home!
Ingredients:
2 oz Mad River Vanilla Rum
1 oz Blueberry Infused Simple Syrup
.75 oz Fresh Lime Juice
6 Mint Leaves
Club Soda
Directions:
Combine first 4 ingredients in a shaker with ice. Shake hard until frosty. Dump contents of shaker into a tall glass and top with additional ice and club soda. Garnish with mint.
- - - - -
Need some blueberry simple syrup inspiration? Middlebury's Swift House Inn generously shared their recipe for Mountain Blueberry Simple Syrup.
Ingredients:
2 cups fresh blueberries
2 cups sugar
2 cups water
Directions:
Combine all ingredients and stir. Bring to a boil stirring occasionally. Take off heat and let cool for 30 minutes. Strain, pressing the blueberries with a spatula or a wooden spoon to extract all of the blueberry juice. Allow to cool before use.