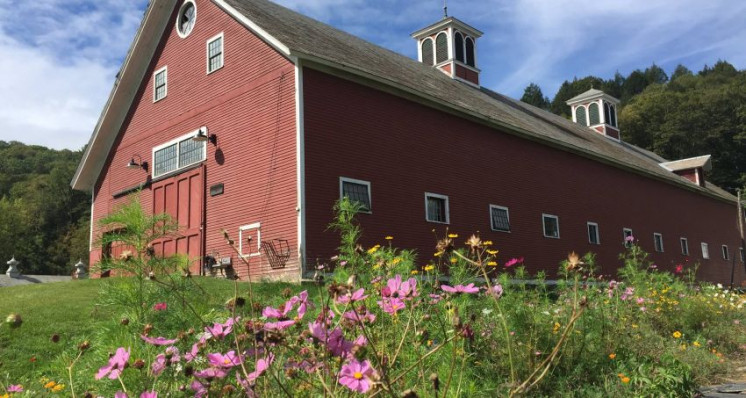 Vermont Farm Walk Network
Farmer Participation Information
The Farm Walk Trail network is a collaborative initiative of food, farming, and agritourism organizations to create a directory of walking trails on farms across Vermont. Farm walks offer Vermonters a healthy and safe place to be outside, engage with the working landscape and get to know their agricultural neighbors. Walks listed on DigInVT will feature trails that are on or adjacent to working farms or are conserved historic agricultural land.
To Add Your Farm Trail to the Directory
If you are interested in having your farm walk listed, please fill out the following form. We estimate this form will take 15 minutes to fill out.
If you have any questions when filling out this survey or about the project in general, please reach out to Vera Simon-Nobes, [email protected], 802-985-0382.
If You're Already Listed
Download these signs to post for the public!
Consider laminating them or posting them in a weatherproof place, adding them to your website, or having copies available to pass out upon guest arrival:
What You Need to Know About Liability
It is always a best practice to have liability insurance for your farm and agritourism operations, including trail walkers (see page 27 of this guide for more info). However, Vermont also has a Limitations on Landowner Liability Statute, meaning landowners are not be liable for property damage or personal injury sustained by a person who without consideration, enters or goes upon the owner's land for a recreational use unless the damage or injury is the result of the willful or wanton misconduct of the owner. ("Consideration" means a price, fee, or other charge paid to or received by the owner in return for the permission to enter upon or to travel across the owner's land for recreational use.) Read more.
COVID Safety Information
Check your listing to make sure the information looks accurate!
Promote your farm walk throughout your network! Share other farms' walks, too!
Advice For Farmers, From Farmers
When farmers signed up, they offered advice for others who also have trails. Here's a compilation of that advice.
Use signage to specify where people should park. UVM Extension has free, printable parking signs available for download here.

Make a plan for a situation where you have to turn people away due to crowding.

Have a handwashing station for guests to use, especially before they enter a farm stand.

Some farms are offering "day passes" so they know who is on the property at all times, and so they have contact information for all visitors. This may be useful if the need for contact tracing emerges, related to COVID-19. Consider selling day passes on the farm as guests arrive (visit Knoll Farm's website for an example day pass system), or via your online store or a third party app like Eventbrite, Brown Paper Tickets, or other online ticketing apps.
Farm Walk Trails Committee
Farm-Based Education Network, NOFA-VT, Shelburne Farms, UVM Extension, Vermont Fresh Network / DigInVT, Vermont Department of Tourism & Marketing.