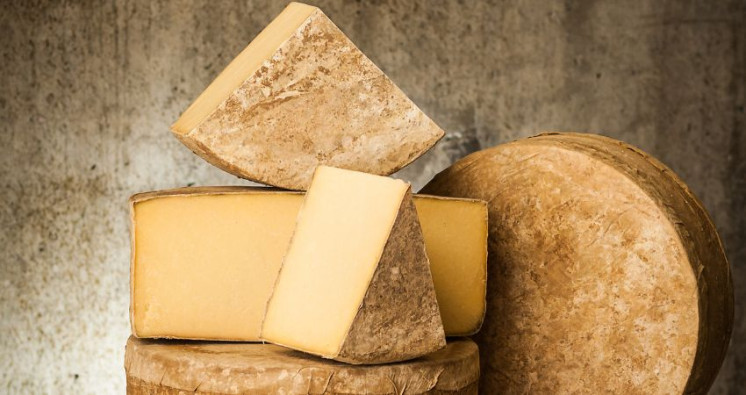 It's easy and fun to give local this season with the DigInVT Local Holiday Gift Guide! Vermont's food scene and farms have something for everyone. Give the gift of cheese!
Whether you are looking for cow, goat, or sheep cheese, a sampler pack, the fixings for a cheese board, or other cheese related items to gift this season, Vermont is your place!
Cheese Lover Gift Ideas
The Vermont Cheese Council has published a Gift Guide for the Cheese Lover. It contains six gift ideas! We will give some highlights here, but encourage readers to go straight to their site.
Where to Buy Vermont Cheese
The Vermont Cheese Council has you covered:
Buy in Vermont: "Visit a cheesemaker directly, check out a farmers market, or find a local shop!"
Shop online: "Buy from a cheesemaker you love, a specialty cheese shop in Vermont, or a store near you."
Outside of Vermont: "Buy from a store or grocery that stocks Vermont cheese and is local to you."
More Recommendations from the DigInVT Team
Many cheesemakers sell directly to the public from their farm or through the mail. Meet the makers on DigInVT.com.
Some of our DigInVT members produce products that pair beautifully with Vermont cheese!
Cheese Related, But Not Cheese!
Gift a Farm Stay Experience with Cheese
Stony Pond Farm in Enosburg Falls offers year-round farm accommodation. Relax in nature, meet the cows and farmers, explore the area, and enjoy their cheese.
Fat Sheep Farm in Hartland offers year-round rentals of their 5 cabins. Share in the gifts of farm life - meet the sheep, chickens, and goats, help with morning chores, ask questions, and explore the area.
For more information about Vermont cheese any time of the year, please visit the Vermont Cheese Council webpage.